Orrville Area Chamber ready to serve new members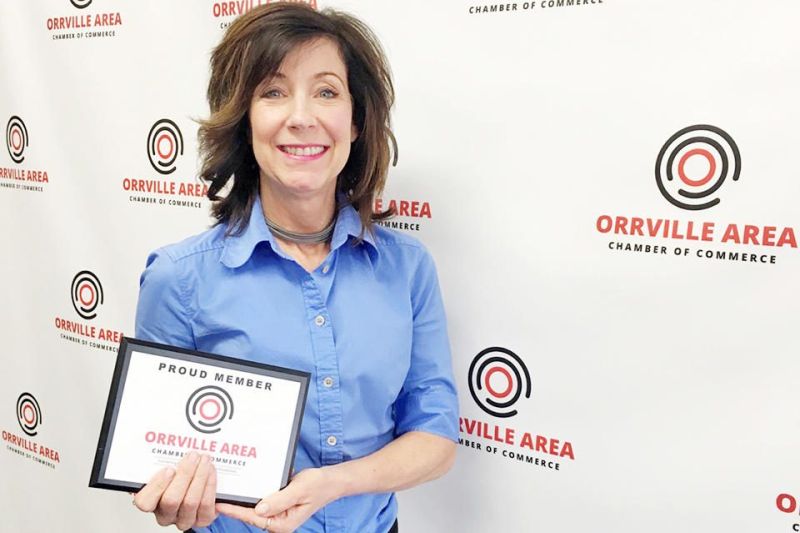 The Orrville Area Chamber of Commerce strives to be the essential resource for members by connecting communities and expanding possibilities.
During the first quarter of 2019, the chamber welcomed 17 new members. Twelve of those are physically located in Doylestown, Wooster, Akron, Apple Creek, Uniontown and Beachwood. Five are located in Orrville.
Over the past few years, the OACC member demographic has shifted from being Orrville-centric to a broader reach into the surrounding communities.
"Today 50 percent of our members are located somewhere other than Orrville." said Lori Reinbolt, president and CEO of OACC. "Connecting a larger community of leaders provides chamber members an expanded network of business connections."
Welcoming these new members is the role of membership services coordinator Michelle Hedberg.
Hedberg has been with the chamber since February 2018. In addition to welcoming 40 new members since her start with OACC, she has worked diligently with the chamber membership committee to develop and implement an onboarding program to connect new members with all the chamber has to offer.
"I enjoy connecting with our businesses and providing them valuable resources." Hedberg said. "I learn something new every day to share with our members."
One of the newest onboarded members is Jus B Media, a boutique social media management firm located in Wooster. Starting in 2015 from her home, Jessica Wagner has developed a successful business that she is very passionate about and wants to share her expertise with fellow chamber members.
When asked why she felt OACC was a good investment decision for her business, Wagner said, "The Orrville Area Chamber has been very supportive so far of both me and my business. The E-mail Blast advertising opportunity really boosted attendance for my social media class in March."
The chamber offers many opportunities for members to connect, learn, save and grow together.
To learn more about how OACC can be a resource for your business or organization, call Hedberg at 330-682-8881 ext. 50 or email michelle@orrvillechamber.com for a no-obligation membership consultation.