Rediscovering Designer Stone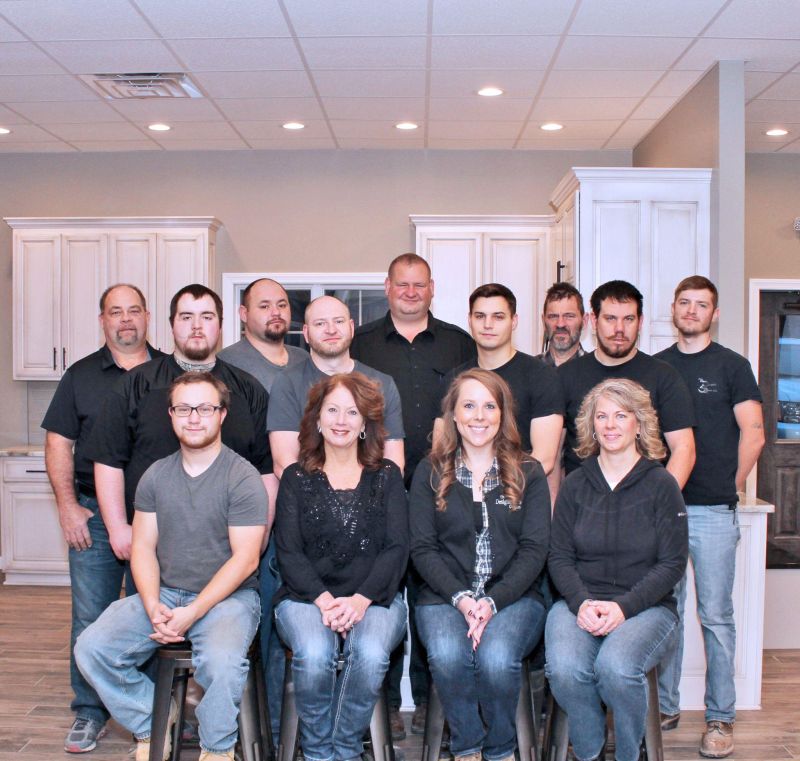 From a single location in Port Washington, The Designer Stone Co. creates stunning kitchens, bathrooms, outdoor kitchens and other creations featuring granite and quartz from all over the world.
"You no longer need to travel to discover a unique selection of granite and quartz," said John Byler, co-owner of The Designer Stone Co.
The company has a variety of unique and popular slabs in stock. "If a customer chooses a color that is inventoried, it can take less time from template to install versus selecting a slab from one of our vendors," Byler said.
"Our new showroom is a unique showcase for both new and remodeling projects. The showroom displays five kitchens, a fireplace, bathroom and an office setting. With various styles of cabinets and countertop colors, the showroom setting can spark your imagination and help you in the selection of materials for a project in your own home," he said.
A visit to the showroom provides a close-up feel for the company's excellent quality, workmanship and service.
"Our talented staff of The Designer Stone Co. engages with you while listening to your ideas and assists in making your dreams become reality. We guide you in the design selection from choosing the countertops and sinks to edge profiles. We will help you to visualize how your completed project is going to look — how the walls, cabinetry and countertops are all going to come together — to create a spectacular new project," Byler said.
After the selections have been made, the templating process begins. "Using the most advanced digital templating equipment, our friendly and expertly trained templater will come to your home to do a template of your new or existing kitchen or project," he said.
There is no need to remove your existing countertops and have a non-functioning kitchen or bath for weeks before your new countertop is installed.
"When the template is completed, the information is passed to our CAD drawer who draws your project to specifications. The manufacturing process then starts using a fully digital CNC router and saw jet to ensure precision cutting and finishing of the stone," Byler said.
The project concludes with the installation process. "Our highly trained craftsmen, who have more than two decades of combined experience installing countertops, arrive at your home with the latest in mobilizing equipment and tooling. We then expertly install your completed countertops," Byler said.
Granite, being a natural stone, is created by nature. The colors and patterns are unlimited. The Designer Stone Co. refers its customers to their trusted suppliers if they wish to pursue a more exotic stone selection.
According to The Designer Stone Co. the following are benefits of granite and quartz:
- Adds unsurpassed value to a home compared to alternative materials.
- Granite is a natural product with timeless beauty that offers a unique pattern to every countertop.
- It is rugged. Because of the products durability and longevity, it is ideal for heavily used surfaces.
- With proper care it is stain resistant.
- It is available in almost any color imaginable.
Additionally, The Designer Stone Co. also fabricates limestone for the architectural and landscaping markets. This includes keys and sills for windows and wall caps for landscaping. They can also make a limestone hearth for your fireplace.

You can get started on your beautiful new kitchen or bath project by visiting The Designer Stone Co., 303 E. Main St., Port Washington. Showroom hours are Monday to Friday from 8 a.m. to 5 p.m. and Saturday from 8 a.m. to noon. You can call The Designer Stone Co. at 740-492-1300. You can find more information at TheDesignerStoneCo.com.