The recipe for success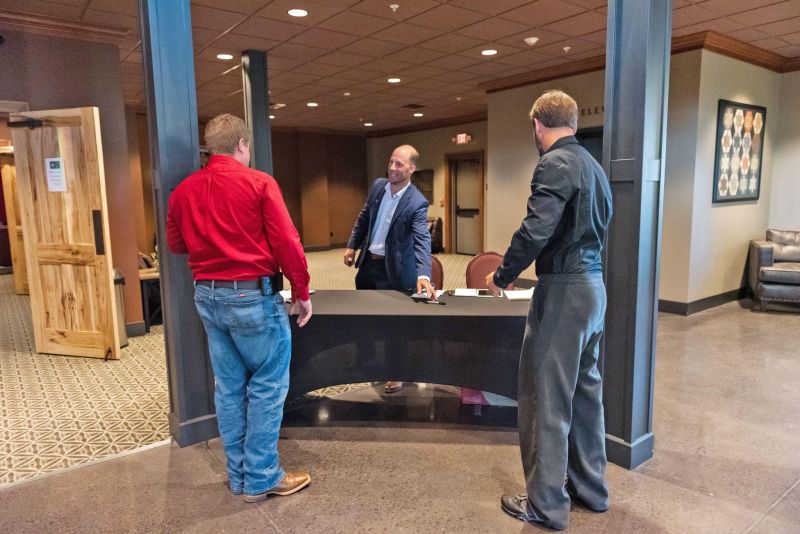 Recently, I spoke with Henry Swarey, an entrepreneur, mentor and the founder of Lighthouse Leadership, a leadership and coaching firm geared towards helping people reach their higher potential. I asked him to share his business success and how he did it and what advice he has for someone going into business.
"You should hire someone to guide, coach or mentor you, that has gone in the way you want to go," Swarey said.
A trial by fire
The first time Swarey went into business, it was in the construction and roofing industry.
"I started scared. I was flying by the seat of my pants. I made a lot of mistakes," Swarey said.
Swarey grew up as a farmer boy before joining a construction crew at age 18. The next few years were a whirlwind. Swarey got married at age 20 and started his business the following year at just 21. His family grew by five children within four years which included a set of twins.
Five years later everything came to a halt. "I sold my company completely. I was burned out and stressed out," Swarey said. "I felt like I couldn't take it anymore. I made money but I had no time for family or to enjoy life. I said if this is how business is, it's not for me."
The comeback
Within two years, Swarey was back into the roofing business again.
"I learned to delegate - to empower myself by empowering my people," Swarey said. "I used to be so scared of the what-ifs. I realized I needed professional help."
By 2007, Swarey had hit a plateau of $700,000 per year at his new company. "I just knew I could do more. I joined a leadership company where I received coaching and mentoring. I credit the 2.5 million in revenue in 2013 directly to the investment I made in myself," he said. "I point to John Maxwell where he explains the law of the lid. 'Any organization will never be better than our own personal development. We are the problem and also the source of the solution.'"
Swarey then sold his roofing company for a decent profit.
Lighthouse Leadership
Swarey and his family decided to move to Ohio in 2017. "I joined up with the John Maxwell team to learn more about personal growth. I became a certified member and started my own coaching business," he said.
Starting up a coaching company started off slowly. "I remembered my former success in roofing, so I started another roofing company in Ohio as Panda Roof," Swarey said. "Additionally, I formed Lighthouse Leadership as an organization that provides materials and courses to help people along their steps in life to word their dream."
Swarey's outlook on life is more than going to work and earning money just to pay for food, clothing and a home. "A man will never be satisfied until he reaches his full potential. We were all created for a purpose and we all have gifts that make us extraordinary. Sometimes others can see our gifts better than we can," Swarey said. "I believe the most important question we can ask in life is why. When we ask questions, we learn."
"Everybody looks at success differently. One of my favorite quotes is by David Brinkley, 'a successful man is one who can lay a firm foundation with the bricks others have thrown at him,'" Swarey said.
Swarey's important philosophy's foundation revolves around leaders developing others in their gifted areas and stretch them out of their comfort zone but never out of their gifted zone.
"Happiness and money, are not what people should focus on as achievements. They are the byproduct of what we do. It just shows us where we are personally. Everyone has some money, and happiness is a choice of attitude," Swarey said. "We all need great goals and dreams in our life to be inspired. 'It's the journey that will change us into a new person.'"
Swarey also attributes faith to his success. "I am a man of faith and give glory to God for all he has entrusted to me," he said.
Lighthouse Leadership has the materials and programs that will guide people into whatever success they hope to achieve.
"If you can tell me what you want, I can show you how to get it," Swarey said.
Swarey also hosts free teaching lessons every Tuesday night live on the Henry Swarey Facebook page.
Call on confidence by reaching out to Henry Swarey of Lighthouse Leadership at 330-390-5533, ext.1 or email info@henryswarey.com. Find your direction at www.LighthouseLeadership.com.