Walnut Creek Cheese hosts inaugural Maker's Market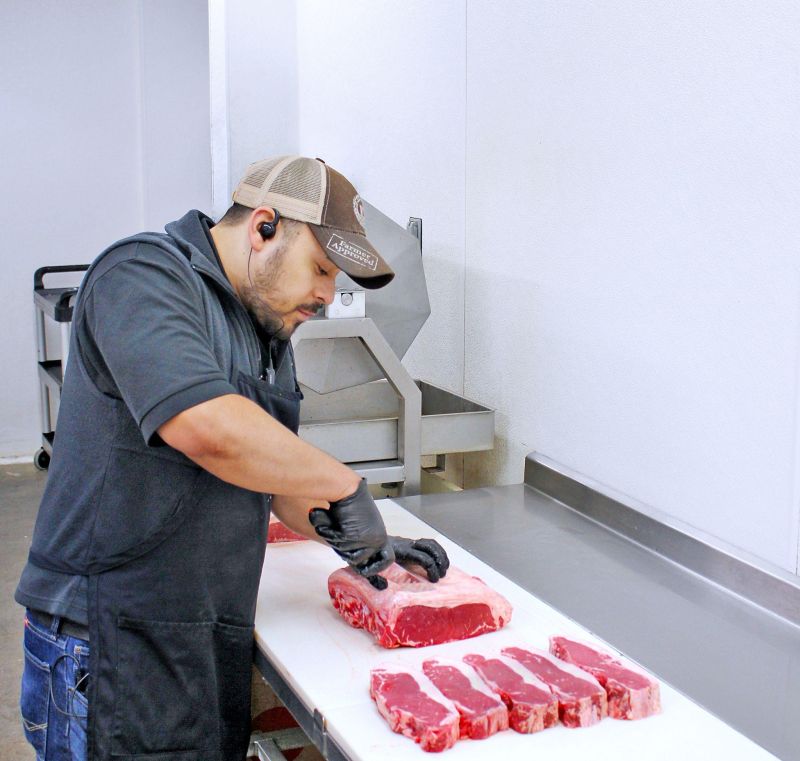 Curious about that locally sourced cheese or beef but hesitant to buy a full pound in case the kids do not like it? Walnut Creek Cheese is offering folks the opportunity to sample some of its finest offerings — free of charge — at Maker's Market, slated for Friday, July 27 and Friday, Aug. 24 from 9 a.m. to 5 p.m. at the Walnut Creek location.
"This is our first year doing it," store manager Dennis Schlabach said. "Many of the products that will be featured at Maker's Market are available at both locations regularly."
Maker's Market will be set up as a tent village outside the store with 10-15 vendors each having their own tent on either side of a walkway. The idea is to create a fair-type atmosphere. Vendors will be on hand to offer free samples and demonstrations and to answer questions about their products' origins, preparation or serving tips, or anything else on consumers' minds.
Like the products? Guests can step inside the store, where, during Maker's Market, Walnut Creek Cheese will offer featured items at a reduced price. It is a win-win for everyone. Shoppers have a unique opportunity to sample a variety of products, no strings attached, and then to support those local vendors whose wares impress them. Vendors can make personal connections with potential customers who may not have otherwise considered using a handmade soap or serving locally sourced hamburgers. And Walnut Creek Cheese can promote some of the many local products even their loyal customers may not realize the store carries.
"We really want to connect our customers with the people who made those products and who represent those organizations," Schlabach said. "Even if you're local, you may have questions about it."
Maker's Market will feature an array of locally sourced foods. These include Gerber chicken as well as a beef line purchased at a local auction and processed by Stan's Meats in Berlin.
"We bring it here to further process it into steaks and hamburgers," Schlabach said.
Uncle Mike's jerky and beef stick line, locally sourced cheese, and milk and ice cream from Smith Dairy in Orrville also will be represented.
But it is not just about food. Hand soaps made in Berlin and locally made scrubbies for washing dishes will be among the offerings.
Maker's Market will be festive, but Schlabach reminded people that Walnut Creek Cheese is always chock full of good finds. Throughout the summer, the store will feature the freshest local produce available.
"It's locally sourced through the Mt. Hope Produce Auction," Schlabach said. "Peaches are grown literally a few miles from our store. There will also be locally grown sweet corn, green beans, cantaloupe and watermelon."
No matter the season, shopping at Walnut Creek Cheese is an adventure. It is about atmosphere as much as it is about stocking up on eggs, noodles, bulk gummi bears or fresh pork loin. The décor captures the essence of Holmes County's history. Schlabach said visitors frequently spend several hours walking through the store to look at the many antiques, including a tractor, a car and even a threshing machine from the 1800s.
"We offer products other grocery stores offer, but our building is designed to look like a multi-storefront on the outside," Schlabach said. "Inside, it's all together but still compartmentalized. It's like a market with different shops, so it's a unique experience."  
Walnut Creek Cheese is located at 2641 SR 39 in Walnut Creek. Call 330-852-2888. Hours are Monday from 8 a.m. to 8 p.m., Tuesday through Friday from 8 a.m. to 6 p.m., and Saturday from 7:30 a.m. to 6 p.m. Maker's Market will take place on Friday, July 27 and Friday, Aug. 24 from 9 a.m. to 5 p.m. Visit WalnutCreekCheese.com for more information. (A second location is at 4727 US 62 in Berlin. Call 330-893-3273.)