We Lov Pets grand opening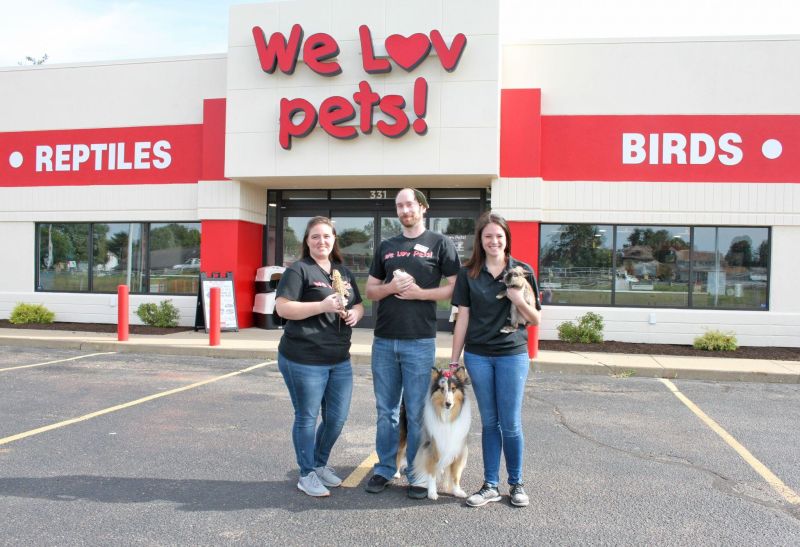 A miniature pony bouncing a ball and kissing people? A bunny dressed as Superwoman?
You never know what you might witness at a We Lov Pets talent or fashion show, said Crissy Hatfield, district manager for the family-owned pet stores. A pet talent show and a pet fashion show will be a part of the New Philadelphia store's official Grand Opening celebration on Saturday, Oct. 5 from 9 a.m. to 8 p.m.
"Everybody is welcome to participate — or just come and watch, even if you don't have pets," Hatfield said. "It becomes quite comical."
The Grand Opening will feature a variety of product vendors, prize giveaways, a bounce house and other kids' activities, a live remote broadcast by WJER 1450 AM, and lots of free hot dogs and chips.
"All products will be 20 percent off that day, and our Fish Frenzy will offer buy one freshwater fish, get one free, or buy one saltwater fish and get another for half price," Hatfield said.
Aquariums will be offered for $1 per gallon.
The New Philadelphia store, which opened in July, is the fourth We Lov Pets to open since the regional chain was established in 2000. The store carries a wide variety of pets, from small animals and fish to reptiles and birds.
"We have anything and everything for pets," Hatfield said. "What makes us different from most pet stores is our emphasis on education. Our stores are large, at about 8,500 square feet, which lets us carry a huge selection of products. But We Lov Pets is largely about the learning experience. We do extensive training for our employees so that they can help our customers make informed choices about selecting and caring for their pets."
If We Lov Pets doesn't have what you need in stock, they place special orders daily, Hatfield said.
The staff also enjoys taking animals out to visit schools, nursing homes and other places around the community.
"We love to get involved in the community and are always looking for ways to partner with other local businesses on cross-promotion," Hatfield said.
Once a month — including at the Grand Opening — the Tuscarawas County Humane Society brings in dogs for adoption.
You can sign up for the talent and fashion shows or just come in to browse at We Lov Pets, 331 Graff Road SE, New Philadelphia. For more information, you can call 330-365-9602, visit online at WeLovPets.com or check for updates on Facebook: @wlpnewphila.