Abundant Life Church celebrates first anniversary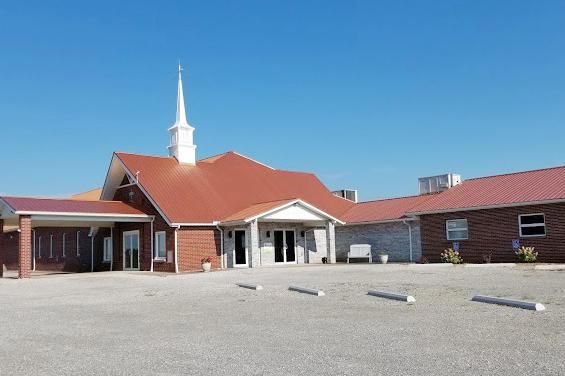 Abundant Life Church opened its doors a year ago for the first time.
While driving to and from his home in Lake Buckhorn, Rev. John Baich noticed the former Gray Ridge Church next to Black Diamond Golf Course was closed, and as he passed the church property, he was drawn toward it.
When his superintendent in Columbus called to ask if he would consider planting a church in Millersburg, he looked into the building.
Baich discovered the building and property were owned by New Hope Community Church in Loudonville. He approached them and worked out a lease agreement.
Baich, his wife Karen and some volunteers began to clean and prepare the building and property to reopen on Sept. 16, 2018. With a launch team of about 30 people, more than 130 people attend the first service.
The Saturday before the opening service, the church held a yard sale to raise money for Sunday school equipment and supplies. Karen Baich said, "What a great way to get people on the property and to raise money for the kids' program."
Since the initial service the church has been able to establish itself in the community. Some of the things the church did was provide water bottles at the Antiques in the Alley event and provide canvass lunch bags for Clark students going on a field trip to Washington, D.C.
Some men from the church replaced the flooring in a mobile home. And the church has a freezer food ministry to needy families in the area, provided by Love INC ministries.
Abundant Life Church is preparing to celebrate its one-year anniversary on Sunday, Sept. 15 at 10:30 a.m. with many of the original launch team in attendance. The public is cordially invited to attend this celebration service.
John Baich said, "Our goal is to provide a place where people can find hope, love and family."
The church address is 7489 Township Road 103 in Millersburg.
For more information call 330-413-4044.