Cantate Singers offer fall concert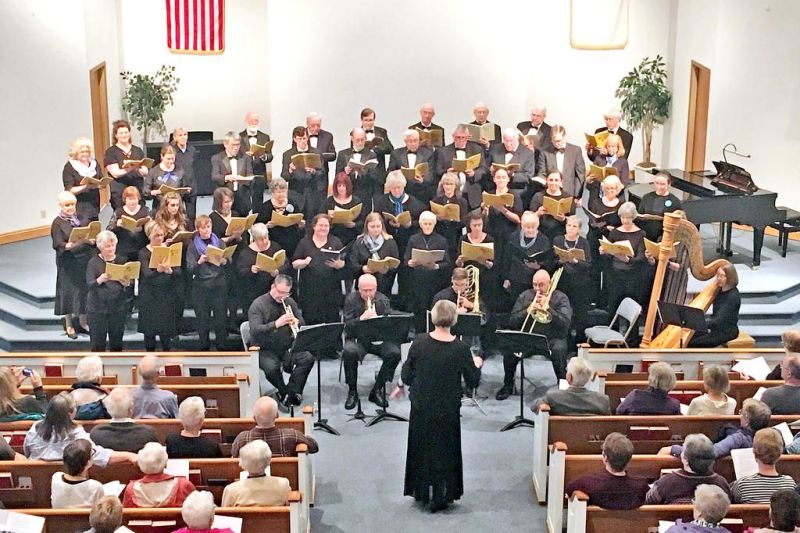 The Cantate Singers, a community vocal ensemble composed of singers from Wayne and surrounding counties, will offer their fall concert on Sunday, Nov. 17 at 5 p.m. in the sanctuary of Christ Church, 301 N. Main St., Orrville.
"The Journey" is the title of this concert with pieces focused on both inner and outer journeys. Well-known choral composers Robert Young, John Purifoy and John Rutter will be featured along with familiar spirituals and newer works. Christ Church is hosting this concert as one event in its year-long celebration of the 150th anniversary of the church's founding.
The congregation of Christ Church has travelled its own journey, having begun as a German Reformed church on Carr Road, south of Orrville. Following a split, a new congregation worshiped as the Reformed Church in a building that once stood on Mill Street. In 1909 they completed construction of their current building at the corner of Church and Main streets and marched from the Mill Street church to their new home. Several denominational mergers and name changes led them to be known as Christ United Church of Christ today.
The Cantate Singers are under the direction of Laurel M. Labbe and perform two concerts a year. They meet for weekly rehearsals at Oak Grove Mennonite Church. Ken Shafer accompanies the choir.
No tickets or reservations are required to attend. A freewill offering will be received.