Compassion leads to action for those in need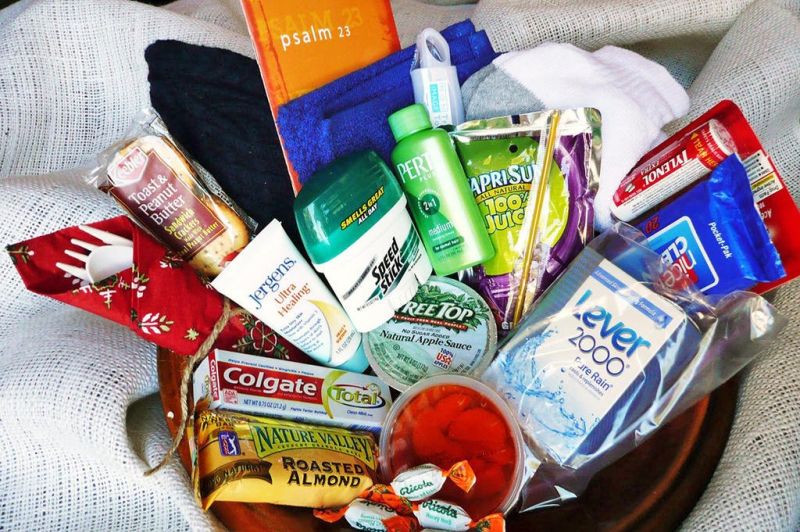 One local woman is looking to help those in need by serving immigrants being held in detention centers.
Missy Herrera, a Berlin resident, felt compelled to help. "This issue has ripped my heart apart," she said. "This particular issue is close to my heart; my husband is from Mexico. We live in such a politically charged climate. It's so emotional, and everyone is afraid to talk about this. Partisan politics need to be set aside."
Herrera said her love of people made her want to speak to their plight. "I feel like if we stay silent and don't act, we are complicit," she said.
Herrera said while there are many issues of concern going on right now, she feels people can address them all. "We can care about so many things at once. We can care about all of it," she said.
The opportunity to help came about when one of Herrera's friends sent her a link to the Mennonite Central Committee, which is collecting items for immigration care kits to be distributed at the detention centers at the southern border.
"Everyone is busy during the summer, but immediate action needs to happen," Herrera said. "I decided to organize a local drive. It's a small way to make a big impact."
Herrera said she felt better doing something than just sitting on the sidelines feeling upset about the situation.
Herrera is collecting new clothing, hygiene items and backpacks to be given as people leave the detention centers and are taken to bus stations or airports. Items needed for each kit include sweatpants, sweatshirts, T-shirts, socks, underwear, a pen, a notebook, a pair of shoe laces, washcloth, bath towel, adult-sized toothbrush, toothpaste, bath wipes, razor, shaving cream, deodorant, body lotion and in female packs, sanitary napkins, all placed in a backpack or duffel bag marked male or female and size small, medium or large.
A friend of Herrera is going to take the donations to Newton, Kansas, which is the drop-off point. Those interested in helping can contact Herrera to drop off the items by July 15 and they will be taken on July 16; however, Herrera said she can make a way for another load of kits to be taken to Kansas after the first one leaves if more donations are received. Monetary donations also are being accepted, and she will purchase the items for the kits to be given.
The Mennonite Central Committee is partnering with the South Texas Response Team, a group of local pastors working with Catholic Charities Respite Center in McAllen, Good Neighbor Settlement House in Brownsville, Loaves and Fishes in Harlingen, Angry Tias & Abuelas in the Rio Grande Valley and others to help collect and distribute the kits.
"MCC is a Mennonite organization that collects and distributes aid all over the world," Herrera said. "They do a lot of good work."
At the Mennonite Central Committee website, organizers speak to why they felt compelled to address this need.
"We live in a world where the most vulnerable are fleeing from danger and violence. What is most disturbing is that some followers of Jesus in the U.S. seem to not be troubled. However, Jesus made it clear that we will be judged by how we treat widows, orphans and immigrants. This is a way, a small way, that we feel compelled to affirm the call of Jesus," said Michelle Armster, executive director for MCC Central States.
Those interested in making donations to MCC or the South Texas Response Team can contact the organizations as well.
For more information about the kits, visit www.mcc.org/immigrationkit.
Donations can be droppd off at 5796 state Route 39, Millersburg.
Email Herrera at junkbabe68@gmail.com for further information.