Hawkins to lecture Feb. 20 at COW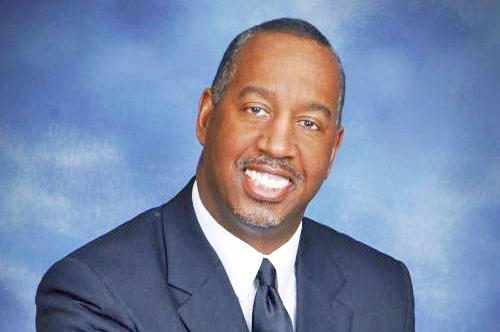 The Rev. Jimmie Hawkins, director of the office of public witness for the Presbyterian Church (USA) and based out of Washington, D.C., will be in Wooster later this month to make several public appearances.
On Feb. 20 at 8 p.m., Hawkins will give a presentation, open to the public, in the Lean Lecture Room of Wishart Hall on the campus of The College of Wooster. On Feb. 23 he will teach and preach at First Presbyterian Church, 621 College Ave., Wooster, for the 9:15 a.m. Sunday school and 10:45 a.m. worship service.
Hawkins has been an activist for social justice and racial equality for a number of years. He took his position in Washington in 2016 after 20 years as the pastor of Covenant Presbyterian Church in New Hope Presbytery (South Carolina). He previously served as the yoked pastor of Grace Presbyterian Church, Holmes Memorial and Trinity Presbyterian in Peaks Presbytery.
Hawkins has a background in the area of youth ministry, having served as a program director of Presbyterian Camps in North Carolina and Virginia. He served as a youth minister and provided leadership for several youth retreats. He also is active in many community affairs with a particular interest in young people and health care.
"I think our country is not doing everything it can for our children," he said back in 2016. "There are issues dealing with public education, and it flows into other issues such as health care. We need to ensure that our children have all of the opportunities to be healthy and whole."
Hawkins' community advocacy includes serving as a leader for the Moral Monday Movement since its start in 2013. He also has advocated on issues of social justice before congressional and state legislative leadership.
In his current role Hawkins advocates the social witness perspectives and policies of the Presbyterian General Assembly. He has engaged in multiple actions of civil disobedience, protesting the actions to curtail voting rights, health care and a living wage.
In a previous interview, Hawkins talked about mixing faith and Christian teachings with advocacy and even protest.
"All four Gospels agree that Jesus was a preacher, a teacher and a healer, and this is the model for the church," he told Presbyterian Mission in an online interview. "We do preaching, obviously: It is the climax of the church week, the proclamation of the good news of the Gospel. We do teaching: Christian education, Sunday school, vacation bible school, confirmation class — All are central to the lives of every congregation."
Hawkins said in the interview Jesus also did advocacy. "He challenged the system. He said there were problems of the system. He told the Pharisees, 'You pay your tithes of mint and cumin, but you neglect the weightier matters of the law — justice, mercy and faithfulness.' The need is too great for individual churches to meet; therefore we need to be advocates for justice," he said.