St. Joe to host Lessons and Carols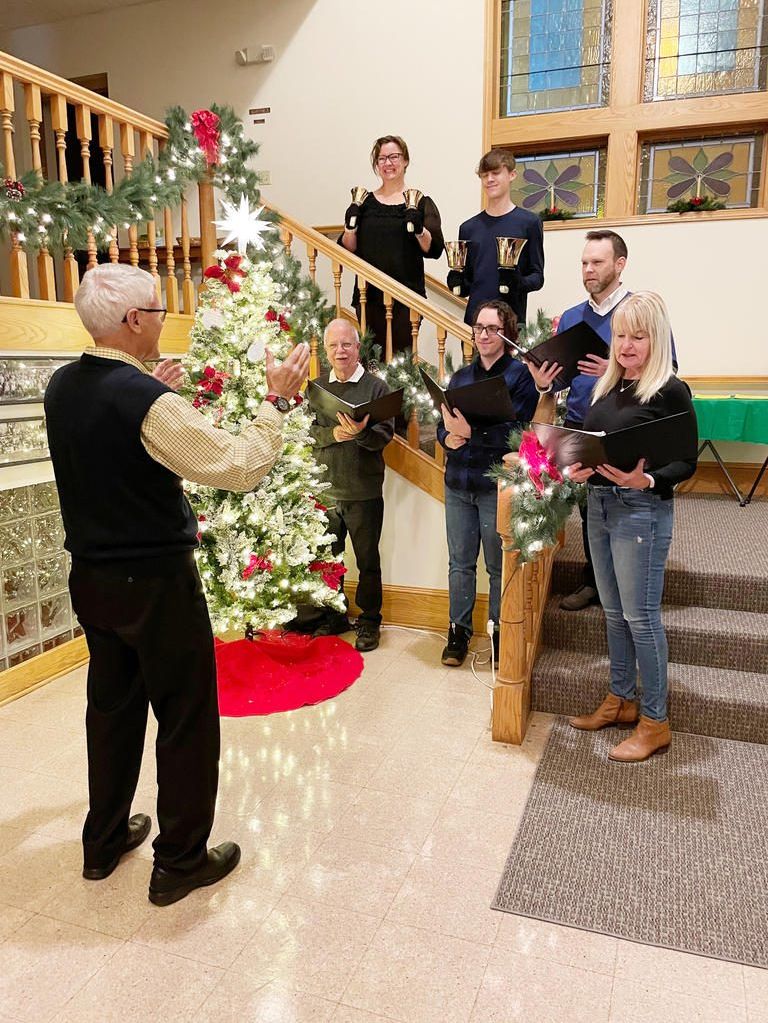 Advent Vespers, a service of Lessons and Carols, will be presented at St. Joseph Catholic Church on Sunday, Dec. 11 at 6 p.m. with a musical prelude beginning at 5:30 p.m. The service includes readings and congregational singing, along with choral responses by area choirs.
Those participating include Dover High School Ars Nova Singers; a brass ensemble; choirs of Legacy Christian School, St. John Women's, St. Joseph Parish and Dover First Moravian; cellist Mary Cooper; and the Reeves Handbells.
According to Jeremiah Jones, music director of St. Joseph Church, Lessons and Carols consists of scripture reading, beginning with the Old Testament and ending with the birth of Christ. It tells the story of the fall of humanity, the promise of the Messiah and the birth of Jesus.
The format was based on an order by Edward White Benson, later archbishop of Canterbury, for Christmas Eve 1880 in Truro Cornwall. It has since been adapted and used by other churches all over the world. The program will include traditional carols sung by the different groups and the congregation.
Directors for the performances include Shawna Hinkle, Ars Nova Singers; Brian Botdorf, brass ensemble; Carlos Solis, Coro de nuestra Senora de Guadalupe; Joan Wenzel, Timpani; Franklin Miller, Legacy Christian School; Mary Cooper, cellist; Randall Gibbs, Reeves Handbell Choir; Margery Burkhart, St. John Women's Chancel Choir; Kateri Renicker, St. Joseph Children's and Youth Choirs; and Jeremiah Jones, St. Joseph Folk and Parish Choirs.
The service is free to the public.
St. Joseph Catholic Church is located at 613 N. Tuscarawas Ave. in Dover.