The dreaded no-goose goose hunt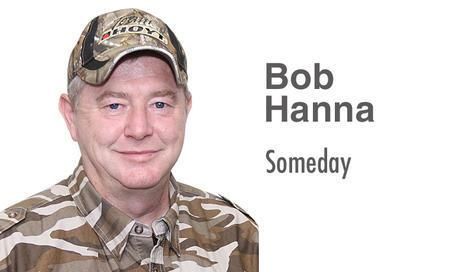 So I was all set to give you this great story about our latest hunt. But it was a bust. If you remember last year, I bought a goose hunt during our Safari Club banquet auction. It didn't go for much, and I found that the proceeds go to help the V.A. Hospital. We met Caleb Reck of Aces X Waterfowl and had a good time and shot 11 geese.
Well you know me. Once I get hooked on something, we gotta go bigger. So this year I went to bid on the same hunt, but they changed it to a two-day hunt, and it went higher than I wanted to spend. So I called Caleb to see if he could set me up with another hunt for six. He gave me several options, and being new to the sport, I chose a Saturday that would be convenient to our fall schedule. Live and learn.
Wait, you say. You say you see geese everywhere in flocks of 30 or more? How hard can it be? Let me tell ya, even with experienced guides it's not as easy as you might think.
I invited two of my son-in-laws, two of my nephews and Cody Mackey, who lives to hunt geese. I made sure they all had their Ohio hunting license, their Federal Migratory Bird Hunting and Conservation Stamp, their Ohio Wetlands Habitat Stamp, and their Migratory HIP (Harvest Information Program) survey, which simply registers you as a waterfowl hunter and asks you a few questions about your waterfowl hunting history.
This sounds like a lot of red tape, and it is, but most non or anti-hunters don't realize how much our dollars, to pay for these licenses, help to preserve the wetlands and salaries for the game wardens who protect our wildlife from those who would abuse and destroy the future of hunting.
I purchased the best ammo I could find (which varies by whom you ask) and made sure it matched the gun. For those of you who aren't aware, you need to match up 12-gauge shells with 12-gauge guns and so on, but each style of shotgun has a chambered barrel that can take 2 3/4 inch, 3 inch or even 3 1/2 inch shells.
Also — as I said, I'm learning as I'm doing — you need the best shot (the projectiles) for the type of quarry you are after. In this case you want BB shot or #1 shot for geese.
So the big day comes. I'm excited to share my adventures with these guys. My two son-in-laws are city boys, and this was something new for them as well. I was anxious to spend time with them and see how they would react to the adrenaline rush of hearing the guide shout "get 'em boys!" and shooting as a team.
So we got up at 4:30 a.m., left the house at 5 a.m. and drove to North Canton to meet our guide, who had five volunteers along to help him set up our blind and decoys and, of course, Ace, Caleb's Black Lab.
Instructions, gear check, license check, and we're on our way. Unfortunately, when we got to the location, which was on private land I might add, where we were supposed to hunt, there were already hunters there. Caleb thought we were the only ones who had permission to hunt there. Obviously not. That's hunting.
So we went to plan B, where the guides set us up inside the edge of a standing corn field and set the decoys in the hay field the geese supposedly fly over and feed off of.
Two and a half hours later we had only seen about six geese, and they weren't even close. That's hunting. We chatted and ate breakfast and told stories and waited. But we did get to enjoy God's beautiful morning and a few good laughs together (optimist's view), and Caleb offered to have us back later in the fall when the geese patterns are more predictable. We shall return.
Remember to give thanks to the Lord each day for his blessings. Even on days like this where maybe it didn't exactly turn out as planned, we still were safe and made the best of our no-goose goose hunt.
God bless.