White-tailed kite seen in Harrison County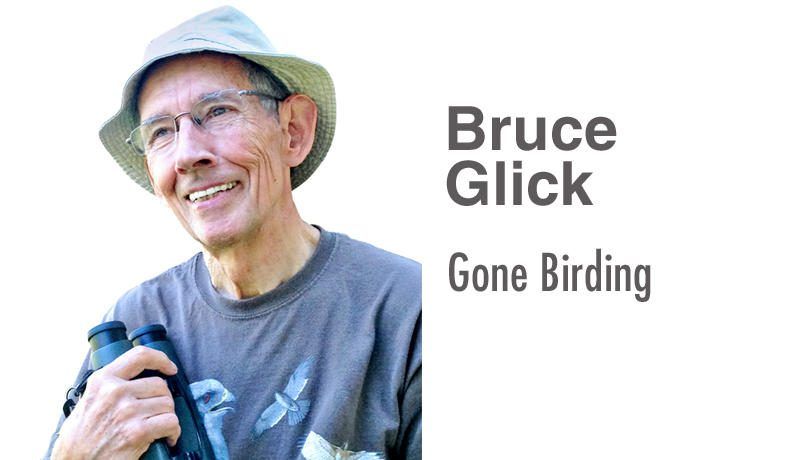 Last year on May 23, Ian Ruppenthal was birding at Woodbury Wildlife Area in Coshocton County when he encountered a white-tailed kite perched high in a tree along County Road 4. Ian took a series of excellent photos of the bird, which was the first Ohio record. The kite perched there for some time but then disappeared and couldn't be relocated. I couldn't find records of other birders seeing the kite after the original sighting.
Fast forward to early June this year when a white-tailed kite was discovered in Harrison County. This time the rare visitor took up residence along Cadiz-Flushing Road, north of Jockey Hollow Road. It has been seen in this area daily for almost a week at the time of this writing. The kite often perches for hours at a time, sometimes in plain view and at times out of sight or at least where it is difficult to see.
Some birders have only seen it perched in a distant tree while others have had great views while the kite was flying over the fields or perched on a wire. Other birds that can be found in Harrison County include common raven, Henslow's sparrow and upland sandpiper.
I am reminded of the week-long visit of a swallow-tailed kite northwest of Millersburg years ago. That bird also appeared to have a small territory where it was seen daily, catching grasshoppers and then eating them on the wing.
Looking at the eBird records for white-tailed kites, I found it interesting there are only sporadic records in most of the United States, often only one or two in any state, except in their stronghold in Southern Florida, Texas and along the West Coast. Some winter in Southern Arizona.
I have long felt an affinity for these kites, formerly called black-shouldered kites, a name that seemed perfect. We have seen them in at least four states and in Mexico and Central America, but each sighting has been memorable.
One winter Helen and I camped along the southeast shore of Lake Okeechobee in Florida. While biking in the area, we saw a pair of white-shouldered kites and were able to watch them for a long time. Sometimes one bird would soar over the surrounding fields while the other perched high in a lone tree. We often saw them hover over a spot in the grassy fields, at times dropping down to grab prey. At other times they would both perch in the same tree. In flight they swooped and glided effortlessly, beauty in motion.
While writing this column on June 8, I received a call saying two black-bellied whistling ducks had been found along the millrace, not far from our home in Goshen. It only took a few minutes to get there, and the pair of rare ducks were resting near a small island in the millrace, a narrow canal-like remnant of days when water was diverted along the race to an active mill. Now there is a well-used biking and hiking trail along the millrace.
Several days earlier two whistling ducks were seen for an hour or two about 15 miles east of Goshen but were gone by the time most birders arrived. There have been several other reports of these rare ducks in Ohio and Indiana recently. I think this was the first county record and my first for Indiana. It is always special to see rare birds so close to home.
For updated information on the white-tailed kite and other rare birds, call the Bobolink Area Bird Hotline at 574-642-1335.
Good birding.
Bruce Glick can be emailed at bglick2@gmail.com.