The ups and downs of May birding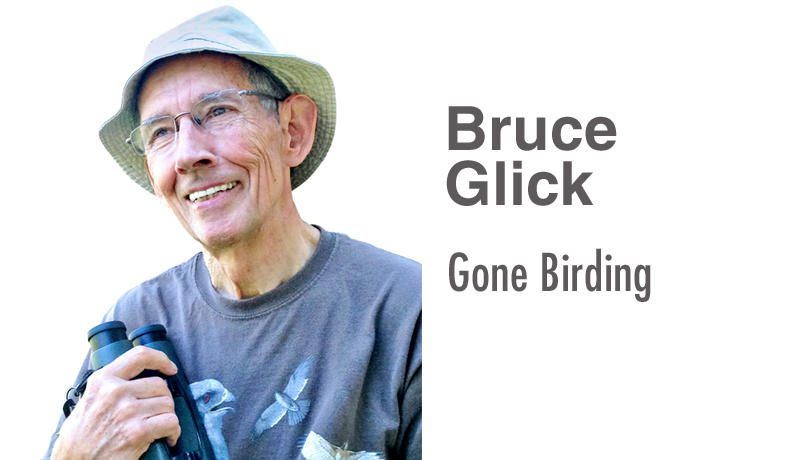 This has not been a typical year, if there is such a thing. We had temperatures in the 60s in March, 80s in April and then frost or near-frost day after day during the first half of May.
On dates that normally have many migrant songbirds, we searched hard and long to find a migrant warbler or flycatcher. Birders make reservations a year or more in advance to see birds at migrant hotspots such as Magee Marsh, Maumee Bay State Park and Indiana Dunes State Park. This year many of these folks were disappointed. The international big day on Saturday, May 8 didn't live up to its billing in many places.
However, we knew things would change once the north winds switched to the south and temperatures climbed above 50 F. Here in Northern Indiana where we live, this finally happened on the weekend of May 15 and 16. I was out birding all day on Saturday, and there were many more migrant birds than anytime during the previous two weeks, but the "fall-out" actually happened on Sunday morning.
My birding friend Gary and I planned to visit Shanklin Park in Goshen from 7-10 a.m. before church. We soon realized there were a lot of birds along the trails through the woods. By 10 we found 21 different species of warblers, four new flycatchers, most of the vireos and thrushes, and a total of 75 species. Many of the warblers were present in numbers from three to 15.
Probably the best birds were orange-crowned warbler, mourning warbler and alder flycatcher. In the afternoon we birded a wetland and found five new shorebirds for the year including a rare western sandpiper and two Wilson's phalaropes.
A few days earlier, we drove to Pigeon River Fish and Wildlife Area, one of our best locations for spring birding. We did find a few new birds for the year including sora, Virginia rail, willow flycatcher and common gallinule. Most of the warblers we found were nesting species, with only a very few migrants present. On another day I helped count birds along a transect at the Merry Lea Environmental Center. It was a lot of fun, but again, there were not many migrant birds to be found.
We are still looking for a number of birds we usually see by the 17th. I have not heard of any reports of yellow-billed or black-billed cuckoos, yellow-bellied flycatchers, or either of the bitterns here in Northern Indiana. Several sedge wrens have been reported and a few grasshopper sparrows. We did see one lone dickcissel this week. Reports of terns have been sporadic, and I have yet to see a Caspian, black or common tern this spring.
Eight local teams took part in a big day contest this past weekend. Two teams of very good birders found totals of 150 and 149 for the day. However, Kyle Miller and friends broke the local Meadowlark Area record with a very good count of 169 species. They were delighted with the day but lamented not being able to find a belted kingfisher to reach 170.
We know songbird migration has been really late, and on May 17, I still had a white-crowned sparrow on our deck and yellow-rumped warblers in the oaks outside the house. Other birders still had white-throated sparrows, pine siskins and a number of ducks that still hadn't departed for Canada. It's been that kind of spring.
Good birding.
Bruce Glick can be emailed at bglick2@gmail.com.