Lots of migrant birds reported at October's start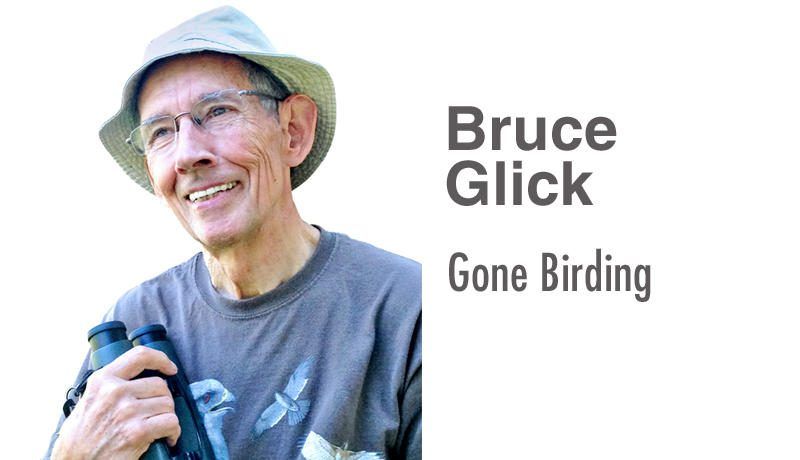 I'm writing this column on Oct. 5. There have been many interesting reports coming in over the last week. First let me mention the Big Sit for the fall is on Oct. 9 or 10. Local teams usually do well, but it is a very long day of birding. It will be interesting to see the results.
A magnificent frigatebird was seen recently in Northwestern Ohio, probably the same bird that was reported a week or so earlier from the Cleveland area. That's a bird I've wanted to see in Ohio for decades. Another very rare bird, a green-tailed towhee, was found in Prebble County, but the bird has been very hard to find.
Several tantalizing birds have been observed in the Bobolink Area at the beginning of the month. A female teal has been studied carefully, with birders trying to decide if it is a cinnamon teal or a blue-winged teal. This is not an easy bird to identify with complete certainty.
The second mystery bird was a pale vireo that probably was a blue-headed vireo but looked reminiscent of a Cassin's vireo from the west. I have not heard if there has been any consensus on the identification of this bird. To follow the discussion on these interesting birds, try looking at the Bobolink Area Facebook page.
Other reports include a Nelson's sparrow at Funk. Shorebirds continued at a flooded field near Middlebury, Indiana. The best shorebird there was a Hudsonian godwit, but there also were white-rumped and buff-breasted sandpipers and a long-billed dowitcher. An early Lapland longspur also was seen in the same area.
Another local rarity was the neotropic cormorant that was detected at Walborn Reservoir. Kent Miller and others have been checking the cormorant roost there for a long time, always hoping to find a neotropic. It looks that has finally happened. Good coverage of this location, as well as almost every nick and cranny in Stark County, has yielded many new county birding records.
Warblers have been reported in good numbers for this late in the fall migration. At least 12 and 14 species of warblers were found by individual birders in the Bobolink Area and in Northern Indiana. Some species were still around later than usual this October. New arrivals from the north include yellow-bellied sapsucker, brown creeper, white-crowned sparrow, dark-eyed junco, yellow-rumped warbler and red-breasted nuthatch.
At least 50 golden-crowned and 50 ruby-crowned kinglets were counted by Perry Miller near his home close to Middlebury, Indiana on Oct. 3. The first red-breasted nuthatches in Northern Indiana were reported in late August and early September. The numbers seem to be as high or higher than last fall.
On the other hand, preliminary reports about northern finches seem to indicate at least the Ontario birds seem to be staying there this winter because there is a good food supply. Time will tell whether we get an influx of finches or not.
Our female ruby-throated hummingbird was still at the feeder this morning, stoking up for the journey south.
Good birding.
Bruce Glick can be emailed at bglick2@gmail.com.