Happiness dwells within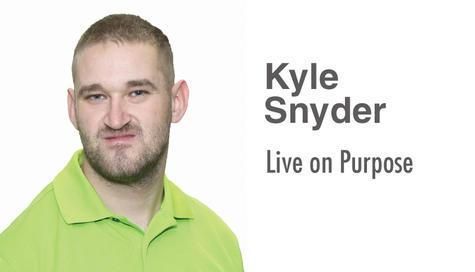 "Most folks are as happy as they make up their minds to be." — Abraham Lincoln.
I wonder if we lose the awe factor in our life, if we still feel small when we look upon the mighty waves of the ocean or stop and take in the beauty of the sunset.
What is life to all of us? Is life just going from one problem to another problem, or is life meant to be enjoyed? Do we just go around feeling beatdown all the time by life, or do we see every day as a gift from the Lord? What kind of a life is it when we just go around not enjoying our life but trying to just survive it?
How we look at life will determine how happy we will be. Many people think being happy just happens by chance, that happiness is a result of outside circumstances. Happiness is an inward choice we have. It is joy down deep within us. People think joy and happiness are two different things, and I think there is an argument to be made for that. However, I still think part of being happy is an attitude of joy. No matter what life brings my way, I am still going to choose to be happy.
A life dictated by what happens to us is no life at all. We need to learn how to just enjoy life again and stop being blown around by our problems the way the waves of the ocean blow around a sailboat. Bad circumstances and situations come up all the time in life, but we shouldn't let that get inside us. If we do that, who is really in control? Not us. I don't think any of us want our circumstances to be in charge of our life.
I often feel the need to be in control of everything in my life. If something doesn't go my way, I get out of whack, yet those are the times God tells me not I but he is in control of my life. I try to do what was never intended for me to do in the first place: be in charge of my life. It is his job and his job alone, and he doesn't need help from me. I do a good job of messing my life up, but he does a better job of putting it all back together again.
How do we get our happiness? From outside circumstances or from the Lord almighty who gave us life? If our circumstances give us happiness, then we have major problems in our life. If he is our main source of happiness, then we will be unstoppable! We need to thank him every day for all the blessings in our lives and just reflect on them.
It might help to make a list of everything we have been blessed with and tape it to the bathroom mirror so when we get up in the morning, it will be one of the first things we see.
Choose to be happy today.