making really good fried chicken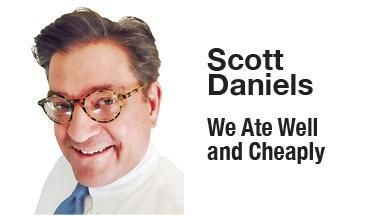 One of our favorite things to eat at my house is fried chicken. Once I got the hang of it a few years back, I began to think my fried chicken, which comes from Blue Ribbon Brasserie in New York, is the best I've ever had. We had not made it in a couple of years in our zeal to try new cuisines but corrected that over the weekend.
There are many tricks that go toward making really good fried chicken. Giving the whole business a soak in buttermilk overnight is an excellent route to a tender and juicy final product.
I've also precooked the chicken using a sous vide, then fried it quickly afterward. You needn't worry about getting it cooked through that way and can pull the chicken out of the hot oil before there's any danger of burning the coating.
The revelation for me was in the spice. You can use any combination of herbs and spices you like, and experimenting with flavors from around the country's regional cuisines will net a different bird every time.
I find adding spice to the coating mix before you fry it is a waste of time. I've never been able to get enough of it to adhere through the cooking process to be able to taste it.
The thing to do instead is to get a good, crispy coating, then add the seasoning mix while the pieces of chicken are still quite hot, just out of the oil. You have complete control that way, and every bite has plenty of flavor.
We also got a bonus out of our return to frying chicken. The pan of oil left on the stove to cool was still there when we were hungry for a snack later. We happened to have a bag of frozen French fries on hand, and it just so happened the pan of oil was at the ready.
If we are being lazy and doing frozen fries, we always bake them off in the oven — no mess, no fuss and easy cleanup. I think we are going to go to the trouble and mess of frying them from here on out because they were super crisp and delicious. The difference between frying them in hot oil and baking them is night and day.
Here is my recipe for fried chicken, courtesy of Saveur magazine. You can use a whole fryer, cut into serving pieces or whatever parts you like. I usually use all thighs with the skin left on.
This coating mixture of flour and Matzo Meal is the best I've found. The cracker meal seems to prevent the coating from getting overly browned. No other bread crumbs yield the same result. Using a deep, heavy-bottomed Dutch oven controls the greasy splatters. Be careful not to crowd the pan or you'll just steam everything. Drain the cooked chicken on a rack and not on paper towels or the coating will go mushy.
NORTHERN FRIED CHICKEN
Enough chicken parts to serve your family, your choice of thighs, breasts, wings, legs or all, about 3 pounds
3/4 cup all-purpose flour
3/4 cup Matzo Meal
1 teaspoon baking powder
4 egg whites, whipped until soft peaks form
1/2 teaspoon each cayenne, onion powder, garlic powder, dried basil and dried parsley
Salt and pepper to taste
Vegetable oil for frying
Heat about 2 inches of the oil in a deep, heavy-bottomed Dutch oven to 375 F. Combine cayenne, onion powder, garlic powder, basil and parsley. Set aside. Combine flour, Matzo Meal and baking powder in a shallow dish.
Dip each piece of chicken into the egg white, then press into the meal/flour mixture. Set the pieces on a wire rack until you're ready to cook, then fry in batches, turning once or twice, until done, about 12-15 minutes. Transfer to a clean rack and season with the spice mixture, salt and pepper.