Ms. Crocker didn't say squat about hydration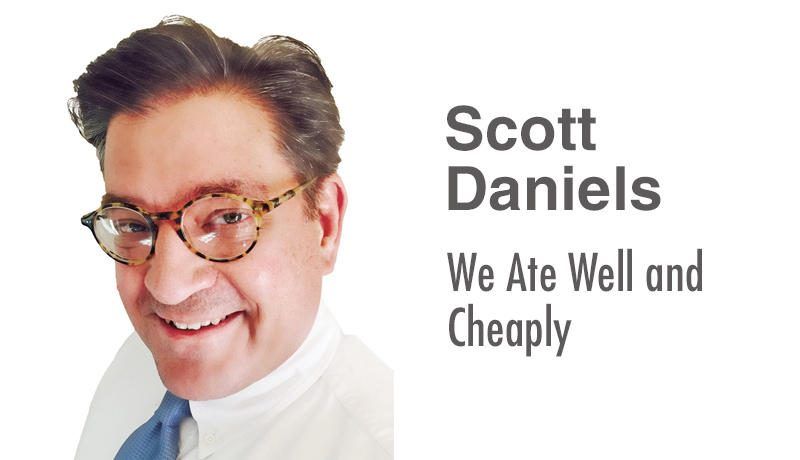 About eight years ago I spotted a deal on the front porch of an antique store in Amish country: six steel loaf pans nested together for $4. They were in fine shape, just a little rust here and there that could be easily dispensed with, and I brought them home.
My friends, with some justification, didn't quite understand why I would buy so many bread pans when I wasn't really doing much cooking or baking at the time. I suppose it was the equivalent of buying six Ford Model T carburetors at a swap meet with no car to put them in, backed up with a lame story about "you never know."
Of course, there has never been occasion to bake that much bread all at once, but you know what? If my church has need for loaves, I am ready to go, if they can find someone to bring the fishes.
After so much time spent in the last few years figuring out fancy breads and trying to master all manner of sourdough loaves and baguettes and ancient techniques with baking stones and peels, those humble antique porch loaf pans are getting a workout.
We realized we were still buying plain white bread anyway, so that's pretty much all I'm making now, and those ordinary white loaves are disappearing at a much faster rate than the fancy ones. They also have a few lessons, and memories, of their own.
Baking bread was one of the first things I tried in my parents' kitchen, and Dad was delighted. He talked about the bread his grandmother once made and how the right thing to do was to butter the end of the cut loaf and then slice the piece off. He described it with the full belly chuckles that were unique to him, and I wanted to try and make some bread for the old man since it obviously made him so happy.
Using my mother's dog-eared spiral-bound Betty Crocker Picture Cookbook (1950) and her single, sensible loaf pan, I went to work.
This is a book that absolutely defines the step-by-step genre. There are pages of pictures for every recipe, walking you through things in such a way as to make them foolproof for young postwar brides. But I managed to screw it up anyway, and it took decades of trying before I finally figured out how to make a plain, old loaf of white bread successfully.
The problem was the loaves crumbled apart as soon as you tried to cut into them, and my inexperienced baker's brain couldn't grasp why. In fact, I thought it was supposed to be that way, that homemade bread was just crumbly and store bought wasn't. I didn't have anyone to tell me what I was doing wrong, either.
I'm sure my working mother never baked a loaf of bread in her life (her one loaf pan was for meatloaf), and grandma probably hadn't done any such thing since her teens. They came of age at a time when modern civility demanded you bought such things because you had more important things to do, like earn a paycheck.
Now it's a whole artisan thing you do in your spare time because you want to. Nobody in my family wanted to take the time to bake bread, except weird me.
The bread I made was crumbly because I was so concerned about getting dough stuck to my hands that I floured the snot out of it until it stuck to nothing, making for a dried-out end product.
Ms. Crocker didn't say squat about hydration, which is now almost a bread-baking religious denomination unto itself, with bakers discussing moisture percentages like baseball stats. Paying attention to moisture levels throughout the fancy loaves period made me realize what I'd done wrong with the plain ones years ago.
I'm making about three loaves of white bread per week now, all of them coming out just right, and I'm still using Mom's cookbook with the same recipe I tried at age 16. The dough sticks all over my hands, and the bread is moist and tender.
Sometimes, when a recipe fails, it's just a bad recipe. It really depends on the source. An unknown blogger will often steer you wrong. But if you make a mess with Betty Crocker as your guide, you're likely innocently making a basic mistake. That's the time to ask for help from someone with experience.