My family now eats it at a more civilized hour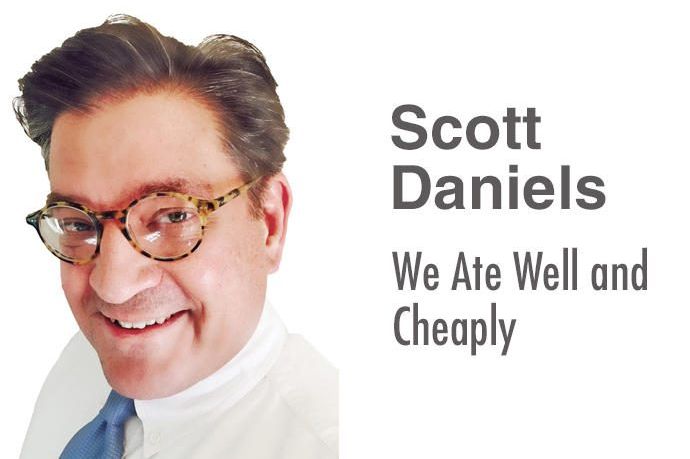 There is something about the Thanksgiving meal I've never quite understood. I remember my mother used to get up early to put the turkey in, and we ate pretty early in the afternoon, around 2 p.m., I think.
It was usually an enormous bird, way more than we could eat, and it seemed to need days in the oven. I know from social media over the past several years that many of you do it this way too.
I'm used to rolling out of bed after a fine holiday sleep-in to find plenty of people announcing "the turkey's in the oven! I've been up since seven!" What the heck? Why would you ever do that? Why did mom do that? Maybe people eat that early to clear the cousins out at a decent hour. Or if I remember correctly, it left time for a second dinner of leftovers late in the evening.
We usually get the bird in the oven in time to eat at about six and munch on cheese and snacks while everything cooks. That means the house doesn't start to really smell good until about three or four and everyone has been chatting and sipping wine for a while.
My dream kitchen would include lots of space for people to hang around the kitchen and talk and have little nibbles and drinks while remaining out of the way of the cook.
If I'm having dinner at someone else's house, I expect to be in the kitchen and to be given a task. Small talk has always been a bit of a challenge for me, so I'd rather be chopping onions or slicing ham than out in the living room trying to think up something to say about sports.
Cooking the turkey begins the night before because we still do something that has become controversial. For better than 20 years, big-name cooks touted the benefits of brining the turkey — soaking it in salty water for hours before roasting — as the best way to end up with a moist, flavorful bird.
I began to do this ages ago, and I personally think it brings all the benefits it is supposed to. But a lot of cooks have changed their minds about it. It's not always because brining is without benefit. It seems the reason many just don't bother anymore is because it is just that: a lot of bother and fuss.
First, you need space in a cold spot, and not many refrigerators have the shelf space or shelf strength to hold an 18-pound turkey plus water in a large, sealed container. I use a scrupulously scrubbed 5-gallon bucket with a tight-fitting lid and set the whole business out on the back porch, counting on November weather about as cold as the inside of my fridge to keep things properly and safely chilled.
I use a brining solution that varies from year to year but includes 10 ounces of salt per gallon of water, brown sugar, thyme, rosemary, peppercorns, cloves, orange and lemon rind, and enough water to cover everything. After it has soaked for about 12-24 hours, remove the turkey from the water and pat it completely dry with paper towels before continuing with your recipe. The brine solution, to be safe, must remain at 40 F or a bit below, so keep an eye on it.
The rest of my secret comes from Martha Stewart. I soak cheesecloth in warmed dry white wine and melted butter, then drape this over the breast for the first half of cooking. The wine and butter mixture is used to baste the turkey every 20 minutes or so, and the cheesecloth comes off to let the skin brown up and get crisp.
Whatever you do, pull that stupid pop-up timer out of the turkey before roasting. They're crazy inaccurate. Your turkey is done when a meat thermometer registers 180 F at the thigh and 170 F at the breast.
Every family has its secrets and traditions for cooking the Thanksgiving meal. I'm glad my family now eats it at a more civilized hour.