Dining with Diabetes can help with diet changes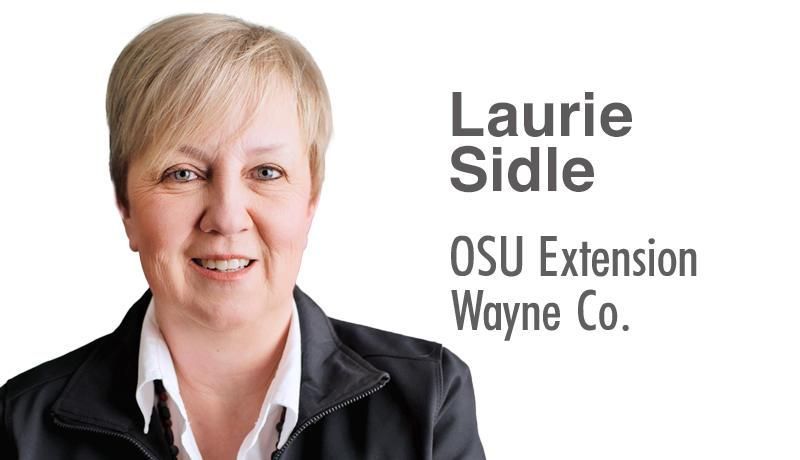 If a diabetes diagnosis has left you feeling overwhelmed by changes you need to make to your diet, take heart; we are here to help.
The Ohio State University Extension and Wooster Community Hospital are partnering to present Dining with Diabetes, a cooking school and nutrition education program designed for people with diabetes and their family members or caregivers. We will conduct the series of four classes July 10, 17, 24 and 31 from 5:30-7:30 p.m. at the Wooster Community Hospital auditorium.
On each of those Monday sessions, Melinda Hill, family and consumer sciences educator for OSU Extension Wayne County, will provide cooking demonstrations to help participants learn healthy techniques to use in their own kitchens. Participants will sample healthy foods prepared by the hospital's chef and discuss with hospital dietitians about skills to manage their diabetes.
Dietitians also will share information on menu planning, diabetes management and carbohydrate counting and provide insights on portion control and label reading.
Diabetes costs Ohio $12.6 billion annually, according to the American Diabetes Association. More than 12% of Ohio adults have been diagnosed with diabetes, and an additional 263,000 people in Ohio have diabetes but don't know it, greatly increasing their health risk. The serious complications of diabetes include heart disease, stroke, amputation, end-stage kidney disease, blindness and death, according to the association. Medical costs for people with diabetes are twice as high as for people who don't have diabetes.
Nutrition is the cornerstone of diabetes management, and Dining with Diabetes helps people manage their own diabetes or that of a family member through nutrition education. Participants learn to prepare healthy, well-balanced meals without compromising taste.
It's difficult, of course, when people are told they need to change their cooking style, so we want to demonstrate they can still eat tasty foods even though their diet has changed. We will show them what they can do at home to be sure their diet is improved.
Dining with Diabetes is a longtime Ohio State University Extension program. It has been about 10 years since Wayne County has been able to present the program, so we are excited to have Wooster Community Hospital on board as a partner. The diabetes education and the food preparation they offer are valuable components of the series.
Looking over comments from previous sessions, it's interesting to see the impact Dining with Diabetes has had on past participants. One woman said Dining with Diabetes taught her "the whys" of changes she needed to make in her diet.
Another participant said she took the class because she "wanted to do things right from the start" so she would develop healthy habits.
Still another woman commented how she was able to shed guilt about having diabetes after taking the class.
Those with diabetes or prediabetes and their family members or caretakers are encouraged to attend. The cost for the four-session program is $25 per person plus $10 for a family member or support person. Paid registration is required by July 5. A minimum of 15 participants are needed for the class. To register, visit www.woosterhospital.org/dining-with-diabetes. No registrations will be taken at the extension office.
For more information call the hospital's nutritional services department at 330-263-8196 or OSU Extension Wayne County at 330-264-8722.
Together, we can help you learn to incorporate healthy cooking techniques and other practices to help you control your blood sugar.
Laurie Sidle is an OSU Extension family and consumer sciences program assistant and may be called at 330-264-8722.