Excited for early kickoff to H.S. football season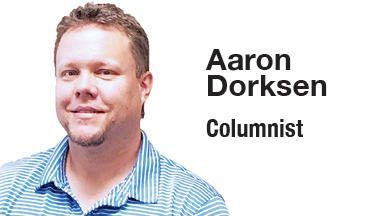 High School football is back.
In one of the earliest opening nights ever for the OHSAA, the Friday Night Lights will turn on for the season openers on Aug. 18.
To help area fans get ready, here are my top storylines to follow in the 2023 season.
Like a fast-paced two-minute offense, here we go:
What's new?
There are three new head coaches at schools in the Wayne-Holmes coverage area. Cody Kelly takes over at his alma mater Triway, Steven Carozza is the new leader at Northwestern and Dan Edwards has taken the reins at Chippewa.
2022 rewind
West Holmes (12-1) and Dalton (10-3) both made the deepest postseason runs last year, advancing to regional semifinals.
Coach Zach Gardner's Knights ran off their second straight 7-0 season in the Ohio Cardinal Conference and earned a third straight league banner. They were unbeaten before falling to Van Wert, 40-35.
Dalton shared the WCAL title with surprising Northwestern and then won a pair of playoff games before getting ousted by eventual Division VI runner-up Kirtland, 33-0.
Winning one playoff game apiece were Northwestern, Norwayne and Hillsdale.
Here's how the final overall records wound up (* denotes league champion):
OCC: West Holmes (12-1, 7-0 *), Mansfield Senior (10-3, 6-1), Ashland (6-5, 4-3), New Philadelphia (6-5, 4-3), Wooster (4-6, 2-5), Lexington (3-7, 3-4), Madison (1-9, 1-6) and Mount Vernon (1-9, 0-7).
WCAL: Dalton (10-3, 6-1 *), Northwestern (9-3, 6-1 *), Norwayne (8-4, 5-2), Hillsdale (7-5, 5-2), Smithville (6-5, 3-4), Waynedale (3-7, 2-5), Chippewa (2-8, 1-6) and Rittman (2-8, 0-7).
PAC: Fairless (9-3, 5-2 *), Canton South (9-4, 5-2 *), Northwest (8-4, 5-2 *), CVCA (7-4, 5-2 *), Orrville (6-5, 5-2 *), Triway (4-7, 2-5), Tuslaw (3-7, 1-6) and Manchester (0-10, 0-7).
Who's where?
Wooster is in Div. II, Region 7 while West Holmes is in Div. IV, Region 14.
Norwayne, Orrville, Smithville and Triway are in Div. V, Region 17. Nearby Coshocton, Fairless and Manchester also are in this region.
Chippewa, Rittman, Tuslaw and Waynedale are in Div. VI, Region 21. Northwestern is in Div. VI, Region 22.
Dalton dropped to Div. VII, Region 25, where it joins Hillsdale.
Playoff gauntlet
About two out of every three schools with football will qualify for the playoffs once again due to the OHSAA's expanded postseason format. Sixteen teams in each region will qualify for the playoffs, which will begin Oct. 27.
To win a state title, a team will have to go 6-0 in the playoffs. The state finals will be Nov. 30 through Dec. 2 in Canton.
Who's going to be good?
Once the calendar flips to August, local football fans start quizzing each other and asking, "Who will be the best teams?"
OCC
West Holmes dominated the Ohio Cardinal Conference last year and still has to be labeled as the favorite.
The Knights have a 21-game regular-season winning streak and can tie the school record set in 1981-83 with a win in the home opener against Triway. They could break the record in week two at home against Orrville.
West Holmes was the top scoring offense in the entire state last year, but the transfer of Ohio State commit Sam Williams-Dixon to Pickerington North levels the playing field some. However, the Knights have lots of talent back, led by OCC Offensive POTY Kyle Maltarich (WR-DB). New junior QB Morgan Smith will try to continue a great run of Knights' signalcallers after leading the JVs to a 9-0 season.
Mansfield Senior is expected to be the Knights' top challenger. The Tygers' talented roster includes Elias Owens (6-5, 215, TE-DE, offers from Pitt, Minnesota), Ahmaan Thomas (6-6, 280, OL, offers from Kent State, Marshall) and Duke Reese (QB).
There's lots of buzz at Ashland with Scott Valentine returning as coach and 6-5 sophomore QB Nathan Bernhard already drawing offers from Penn State and Iowa State and getting interest from Ohio State. The Arrows graduated several top receivers, though, and would really need to step up to challenge for the title.
Wooster has lots of promising players including Julian Franklin (RB-LB), Hayden Meese (WR-DB), Ethan Shetler (TE-DE), Anthony Sines (WR-DB) and AJ Likowski (QB). However, the Generals don't have anyone back with more than 300 yards passing, rushing or receiving and will need to establish consistent playmakers.
WCAL
The Wayne County Athletic League title should once again come down to Dalton vs. Norwayne after the Bobcats dropped to a disappointing third-place finish last year. Hillsdale always seems to be in the upper half while Smithville and Waynedale also could make some noise.
PAC
The Principals Athletic Conference had a wild and wacky finish that resulted in a five-way tie, with Orrville the most surprising team in that quintet after getting off to a 2-4 start. This season the Red Riders are one of the favorites with nine starters back on both sides of the ball.
Top players
Not surprisingly, a list of the area's top returning players is made up primarily of leaders from the preseason's top-ranked teams.
West Holmes' Kyle Maltarich (senior, WR-S), Jack Marmet (senior, DE), Logan Zollars (junior, WR-S) and Elijah Williams-Dixon (junior, DE) are standouts to watch in the OCC. Maltarich caught 65 passes for 1,345 yards and a school-record 21 TDs last fall.
The Generals have many returnees with lots of promise as noted above, but they need to prove themselves as go-to guys on offense to make up for big graduation losses.
—In the WCAL, Norwayne's Dillon Morlock (senior, RB-LB) and Dalton's returning 1,000-yard rushing duo of Greyson Siders (senior) and Sammy Tomlinson (junior) are headliners in a league loaded with talent. Two-time state shot put champ Morlock will be a nightmare for most teams to try to tackle.
Hillsdale's Braylen Jarvis (senior, RB), Dalton's Colin Jones and Grayson Lehman (seniors, OL) also are proven standouts.
Although most WCAL teams will look to run first, quarterback play will obviously also be key, and returnees Collin Pearson (Dalton) and Bryce Butcher (Smithville) have big-play capabilities. Norwayne's senior first-year starter Jaxon Siegenthaler could have a big season.
—Orrville's Sawyer Hamsher (QB) and Greg Smiley (RB) have the Riders thinking championship while senior Luke Belcher (C-LB) is the leader of a Titans team trying to turn things around. It will be interesting to see who emerges as Triway's QB after a three-player competition in the preseason.
For openers
The regular season will kick off Aug. 18, and the schedule has three marquee matchups:
—Wooster at Orrville is a rivalry that dates back to 1903. The streaky series has seen Wooster win two straight, but Orrville is hoping to change that in the 2023 opener.
—Triway at West Holmes is always a good neighborhood rivalry game, but the Knights will once again be a big favorite
—Kirtland at Dalton brings the small-school powerhouse from Lake County into the area for a regional final type matchup, but fortunately for Dalton, it dropped out of Kirtland's division.
The Hornets (six state titles, five runners-up last 12 years) will be one of the best nonconference, small-school opponents to ever visit Wayne County.
Biggest games
In addition to the aforementioned openers, here are the biggest matchups that stand out to me:
—Wooster at West Holmes (week six) is a solid rivalry, and the Generals would love to get bragging rights back, and Dalton at Norwayne (week nine) will almost certainly have WCAL title implications.
—Orrville at West Holmes (week two) will be a great early litmus test to see how good both teams really are. I think the Riders are much-improved but still not at the Knights' level.
—West Holmes at Mansfield Senior (week four) will play in the OCC's biggest matchup early in the season, with the winner getting a huge leg up.
—Don't sleep on New Philadelphia, which could be an OCC contender and will host Wooster in an interesting matchup in week three.
Parting shots
Who is Talawanda High School and why are they on Wooster's schedule for a game at Follis Field in week 10? Wooster AD Alex Mallue said Div. II Harrison from near Cincinnati was originally scheduled to visit in week 10 but paid a "hefty" fine to opt out of the contract. The Div. II Talawanda Braves from Oxford signed a one-year contract to play. Louisville will take the week 10 spot in 2024-25.
—This is the last year for Mount Vernon in the OCC, which will drop the league to seven teams. Dover, which Wooster will add to its schedule as a nonconference opponent to replace MV in 2024, would be a good match to get the league back to eight teams, but nothing has been decided yet.
—Either Dalton or Norwayne has won the WCAL outright or claimed a share of it every year since 2016. Both schools have four titles.
—If West Holmes can pull off an OCC four-peat, it would match Wooster (2017-20) for the longest streak in league history. The Generals won it outright in 2018 and 2019 and shared it the other two years.
Aaron Dorksen can be emailed at aarondorksen24@gmail.com. Follow him on Twitter at @AaronDorksen.