Tom Hanks is in his own league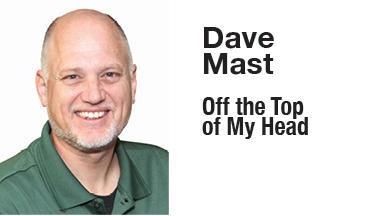 Since 2016's transfixing role as the titular character in "Sully," Hanks has entered a bit of a dry season. Outside of his obligatory role as Woody in "Toy Story 4," it's been a bit of a nondescript several years for a guy many folks consider the premier actor of this and any other generation.
Movies like "Finch," "News of the World," "Greyhound" and the widely reviled "Pinocchio" don't exactly bring Oscars to mind.
However, for decades Hanks has been at the top of the actor's best, and that makes it difficult to single out exactly which one of Hanks' roles is the coup d'etat.
Let's take a dive into some of his meatier roles to decipher which was Hanks' supreme effort.
Here are eight movies that featured Hanks, and I won't include the animated "Toy Story" movies: "Big," Josh Baskin; "Philadelphia," Andrew Beckett; "Forrest Gump," Forrest Gump; "Apollo 13," Jimmy Lovell; "Saving Private Ryan," Capt. Miller; "The Green Mile," Paul Edgecomb; "Cast Away," Chuck Noland; and "Captain Phillips," Capt. Richard Phillips.
Oh yes, there are many more worthy of mentioning, but those are widely considered his greatest roles.
So how do we determine which was his defining moment?
I think to be fair, these are all great movies, but "Saving Private Ryan" was such an ensemble film that it's difficult to say he carried it, although to be honest his performance was incredible, mainly because he portrayed unending compassion in the midst of unrelenting horror.
While "Philadelphia" was an Oscar-winning film for Hanks, I'm not sure anyone wants to see it twice because, well, it's a bit of a downer. However, Hanks is marvelous in the role as he progresses through the various stages of AIDS. Hanks is at his best.
I adore "Apollo 13." Hanks is mesmerizing as the lead astronaut of the failed mission to the moon. I always marvel at how he is able to make us believe every single character he plays is that character and not Tom Hanks.
That said, once again this is a movie filled with many big names, among them Ed Harris, who runs right alongside Hanks in the acting category in this one.
Hanks is glorious in "The Green Mile," another of my faves. I really think his role here was perfect for him to sink his teeth into it and show a wide array of emotions. His performance near the end of the film when he has to bid John Coffey adieu is as emotional as they come, especially with Barry Pepper blubbering in the background. Hanks is pure gold here.
"Captain Phillips" boasts everything you want in a film to challenge an actor. It's difficult for someone to portray a person who has no control over the situation they are in while trying to maintain his or her command.
It is relatively easy to get lost in Hanks' performance because he makes the fear and dismay seem so real, and the intensity is so amazing you wonder to yourself, "Could anyone else have pulled that off?"
"Cast Away" isn't about anyone or anything else but Hanks. This is his movie. He produced it. He lost 40 pounds over the course of time to make it realistic. He took viewers through an emotional ringer for the 70% of the film in which it was all Hanks, all the time.
This is one of those films that somehow gets better with each viewing because we can sit back and marvel at an actor who has harnessed every conceivable acting tool and placed them neatly into his acting toolbelt, then one by one brings them out and uses them to perfection.
"Big." If you haven't seen it, you're robbing yourself of a Hanks performance that I am certain no other actor could have done. How does a 38-year-old man so perfectly pull off acting like a 12-year-old boy? And how does he do so with such bizarre accuracy? It's so spot-on that something tells me Hanks never really did grow up, and maybe we're just seeing him as he really is, and all of his adult roles are merely acting.
Finally, "Forrest Gump," a role in which Hanks is asked to do so much, in so many different types of roles, all the while playing a sweet, unassuming man who doesn't realize the world looks at him through a different set of eyes than he himself does.
Best Actor, Best Film, best, best, best. Once again Hanks takes the viewer right to the heart of the character and endears himself to all. It's not Hanks we're watching act; it's Forrest Gump on screen, living out his life.
So how to choose among the elite?
I believe Hanks' performance in "Castaway" is so gritty, so real and so beautifully portrayed it comes out on top. To carry a movie the way he did, all by himself for the majority, is mind-boggling. That I'm saying it's his finest work over "Big" speaks volumes because that role is one of the greatest performances I've ever watched.
Of course, this is all one man's opinion. You might have liked him as Jimmy Dugan in "A League of Their Own." Maybe his performance as Rick Gassko in "Bachelor Party" hit the spot, or as Mr. White in "That Thing You Do" or Sam Baldwin in "Sleepless in Seattle."
The list of rare performances by Hanks is exhaustive. That's the thing with Hanks; he's a chameleon who can seamlessly move into and out of almost any role that requires an average, everyday relatable guy, and that makes it tough to discern which of his roles is the very best of the best.