Heirloom recipes and the magic of dessert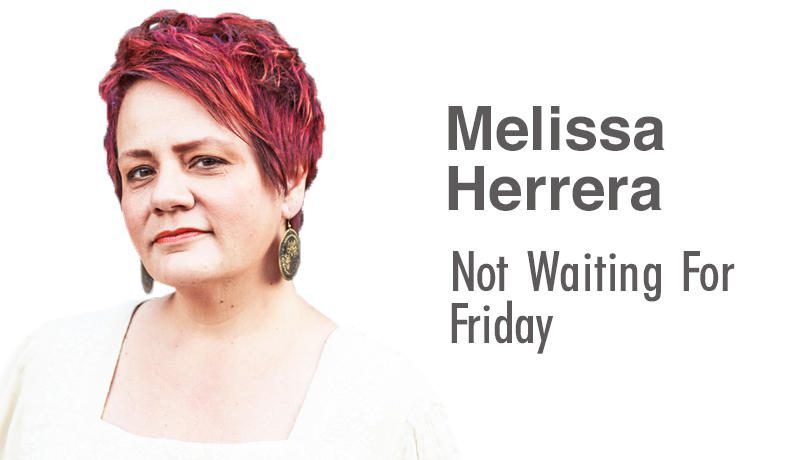 One time our family had an Easter lunch that somehow contained 23 desserts. I use the word 'somehow' lightly because they didn't just appear from thin air — we made them. We know this.
I've written about this before, but I can't get it out of my head. There should be some law on not counting the desserts at a function, because to acknowledge the excess is to be responsible for it. But I feel no ounce of guilt because food is to be partaken of. I won't live any other way.
There were jiggly Jell-O eggs (the adult kids melt down if these aren't made), Scotcheroos (which our family fights over), luscious Chocolate Delight (my favorite), and cookies and bars of all kinds. Sometimes there will be a graham cracker fluff or banana pudding and on those Easter lunches my life is one big utopian universe.
I like big bowls of pudding and I cannot lie. I'm sure I got it from my dad because the way he loved Nilla Wafer pudding was legendary. I sometimes made a bowl and handed it to him for Father's Day. Always the perfect gift for a pudding lover.
Longer ago, mom would make homemade butterscotch pudding, the kind you stir and stir on the stovetop and place a layer of Saran Wrap over the top. When you lifted up the Saran Wrap, the skin that had formed would pull up with it leaving the delectable concoction ready to scoop. But if I'm being honest the skin was the best part — eaten warm.
If you talk about glorious puddings with people, they mostly think of pudding cups. I've eaten my share of those. Anyone remember the metal containers that chocolate pudding used to come in? You'd nearly cut your finger off trying to open it, but the deliciously artificial taste of non-homemade pudding still hit the spot.
We don't make our most famous family dessert for Easter, One Egg Cake. It's reserved for Sunday nights or whenever I realize I haven't made it in awhile. Mom put this recipe together in the 1950s using the Betty Crocker One Egg Cake recipe and her Grandma Troyer's chocolate sauce recipe, served piping hot over cake just out of the oven. The interesting thing about that sauce is that it's just pudding. The next day it turns into a firm, delicious old-timey pudding.
I used to pore over mom's recipe books. I learned how to sift and stir and make things the old way. Now those books sit on my shelf and I realize what a treasure they are and how they affect what I do in my kitchen every single day. After mom died, I ended up with her metal recipe file. I took each card out and examined it, wondering what had made her save the recipe. There were handwritten recipes for Oatmeal Nut Cake, Sour Cream Chocolate Cake, and Filled Jumbo Drops. I also spied Ritz Cracker Dessert, Cherry Cheesecake, and Frozen Marshmallow Fruit Dessert. I even found a handwritten recipe for a dry mix for chocolate pudding.
But when I kept digging I suddenly stumbled onto the richest treasure of all — wonder of wonders, a recipe card titled "Chocolate Sauce."
And there it was, the original recipe for the sauce that's really a pudding. I leave the card in front of the box so I can always see it. I may need to frame it some day because I want to honor the ways I learned and adapted in my own kitchen. Homemade puddings, and the technique of them, was a good way to start.
Melissa Herrera is a columnist, published author and drinker of too many coffees based in Holmes County. You can find her book, "TOÑO LIVES," at www.tinyurl.com/Tonolives or buy one from her in person (because all authors have boxes of their own novel). For inquiries or to purchase, email her at junkbabe68@gmail.com.