More and more people taking off on 2 wheels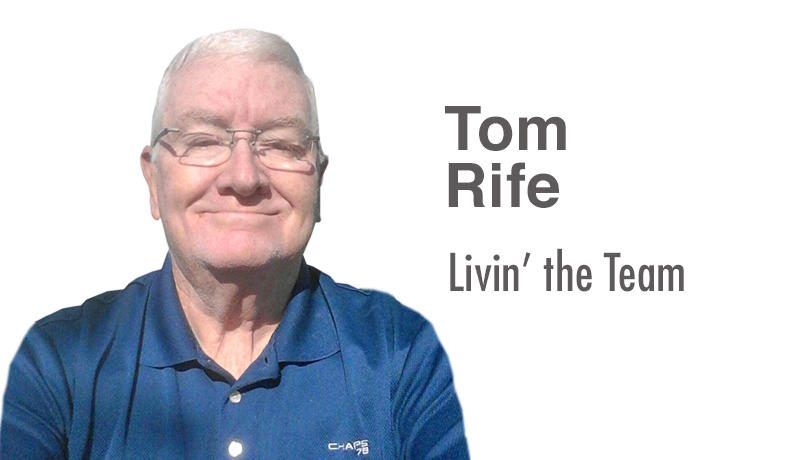 Over the course of the past couple of months, there's been a new twist to consumer behavior. Believe it not, toilet paper isn't the only essential product coronavirus-obsessed Americans have been guilty of hoarding.
This became clear on a recent visit — after the stay-at-home order was lifted, of course — to a local big-box store where, earlier, there was no TP to be had on any of the shelves.
The simple, hardly essential mission this time around was to track down a modest handlebar bag for a recently acquired, used recumbent trike. The unit appears to be just what the doctor ordered for knee-replacement rehab. (It's always nice to have a place to stash the Tylenol while pedaling along.)
Having negotiated the aisles in an orderly fashion, it was, at last, time to check out the bicycle accessories that, based on prior trips, always seemed to be in abundant supply. From reflectors to tire pumps, from locks to rearview mirrors, bike owners young and old just love seeing what new doo-hickeys are on the market.
Yet this time few if any such items were there hanging on the pegs. In fact thingamabobs in general were few and far between. Likewise the adjacent row of racks, normally filled with two-wheelers of all sizes and colors, was devoid of spoked merchandise.
There were a couple of tiny tyke models still for sale, but one couldn't help wonder: where in the Sam Hill had all the bicycles gone? Moved to another aisle, maybe? Almost everything else in the chain store had been shifted around in recent weeks.
Departing empty-handed, it was off to another location a short drive away, to one of the prior establishment's competitors that generally is another savory spot for Targeting reasonably priced bikes and accessories.
Second verse, same as the first. No bikes at all. None. The long wall usually replete with Schwinns and Huffys was bare.
"Are you guys not selling bikes anymore?"
A nearby clerk responded.
"We still sell them, but right now we're sold out," she said. "Have been out for a couple of weeks. Don't know when we'll get more in. They're hard to get these days. We do have a few accessories a couple of aisles over there."
A few? Well, again, few and far between. And no handlebar bags whatsoever.
A third stop at yet another big-box venue resulted in the same ol' story: all gone.
Of course other options included heading to actual high-end bicycle shops or shopping online. (Convenient, but not nearly as fun, and local businesses need us now more than ever.)
One such shop owner reported they have been open and extremely busy in recent times.
Another popular shop a couple of gallons of gas away was open too, but you couldn't go inside. A salesperson came to the door, asked what you were looking for and then brought out a couple of samples. Outside, a husband and wife tried out their new purchases by pedaling around the parking lot. A younger woman was good-natured as a bike technician helped set up her new, sleek ride, making infinitesimal adjustments for the proper fit.
Despite the price tags commonly looped around the grips of such quality brands, the bikes appeared to be selling like hotcakes.
And yes, the cost of the handlebar bag in stock would have been a few dollars cheaper online — providing the shipping was free. But then comes the wait, pesky tracking and the dreaded trips to a mailbox teeming with bills and fast-food coupons.
The point of all this is to say that with the outlook for summer fun grim, people are once again returning to pedal power to find freedom and joy in the great outdoors. So what if a too-narrow seat feels a scotch uncomfortable at first? The soreness will go away after a few rides. One can always swap out the scallywag for one of those gel-padded models.
Has bicycling ever been this popular? Yes, according to a Forbes report. In the early 1970s, much of the world, especially America, experienced a "bike boom." Sales were so strong bike shops regularly ran out of stock, and would-be customers had to put their names on long waiting lists.
Sales in 1970 rose so fast that Time magazine claimed it was the "bicycle's biggest wave of popularity in its 154-year history."
With the schedule of upcoming fairs, festivals, concerts and various other social gatherings having been wiped out by the ongoing threat of COVID-19, riders again are hitting the streets and hundreds of miles of scenic bike paths that snake through Wayne and Holmes counties.
A recent survey done by the Trek, a company that manufactures choice bikes, found 21% of adults with bicycles plan to ride more during the pandemic, and 50% say they'll keep riding after the pandemic ends. Several record online sales were recorded earlier this spring.
Naturally those who have a rekindled interest in cycling need to be reminded of the sport's shortcomings. The pitfalls include motorists unwilling to share the road and careless riders abusing the privilege of being on the pathways.
The bottom line is four wheels are not always the answer. Sometimes two — or three — are even better.
But not as delightful as toilet paper, which doesn't require a helmet.