Tackling the financial waters together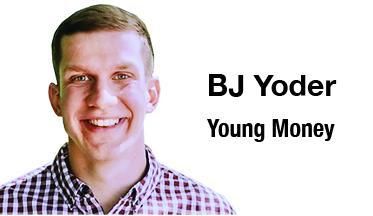 Recently my wife — still kind of weird to say wife — asked when she'll be featured in one of my articles. Probably a terrible question to ask me because of all the new experiences I have gone through sharing finances with a new person. From adding her name to the bank accounts to sharing expenses with her, it is all so strange to me because I have been riding the independent finance train for so long.
We just had our budget meeting recently, and in my opinion it went well. Figuring out how much money needs to go in what spots with a person you've never shared finances with before is tough. There was more money allocated to groceries and clothing than what I would have ever thought possible, but it's a new life, and the first couple months will be a trial and error. We will see the ebbs and flows, and of course we're starting when inflation is skyrocketing, which makes it tougher. It was fun and scary and necessary.
The other part of it that makes me almost laugh is I have heard "there's always a saver and always a spender in the relationship." From reading my articles, I am guessing you should be able to tell which side of the coin I fall on and which side she falls on. It became most evident the other night when we needed — in my opinion I use the word needed very loosely — to buy some more things for the house: towels, outdoor furniture, kitchen supplies, et cetera.
We finished spending an egregious amount of money, and all I could think of was I had to balance the checkbook after all of this. Then she spoke up and said, "I am so excited for all these new packages and things."
That's when it hit me — how different we really are.
Whether you are figuring out married finances or going through some other firsts, they can be scary. They also can be so valuable and fun.
Take for example buying your first house. I look back, and I was so naïve to the world of doing this. I remember almost falling over when I found out closing costs were on top of the down payment and finding out how much they really were. I learned a lot from that experience, and from that, I was able to handle buying other rental houses and properties with a better idea of what I was getting into.
Don't think of these experiences as bad by any means. Think of them as a steppingstone for the future.
I have said it before in my articles: If you have learned from something, it was not a waste of time. Spending a healthy portion of the money you have saved up all your life to buy a house is terrifying, but once it's done, you come out a much more rounded person. The same goes with investing, giving and budgeting. Those are all scary topics in finance, but mastering and being knowledgeable in them will take time, so you must start from somewhere.
What new area in finance have you been meaning to navigate and have been procrastinating on? I know budgeting with a significant other can be awkward, and it might result in some "constructive disagreements," but it will be worth it to do the hard things. Most of the time, doing the hard things in the short term will benefit you in the long term. Sadly, if it's hard, it most likely will help you. Tackle the uncharted waters of your finances and see it pay off — literally and financially — in the future.
Holmes County native BJ Yoder is an insurance agent by day and a finance enthusiast by night. This column is for informational purposes only. He can be emailed at benjamin.john.yoder@gmail.com.