Scots hoops a great value, as is beating Witt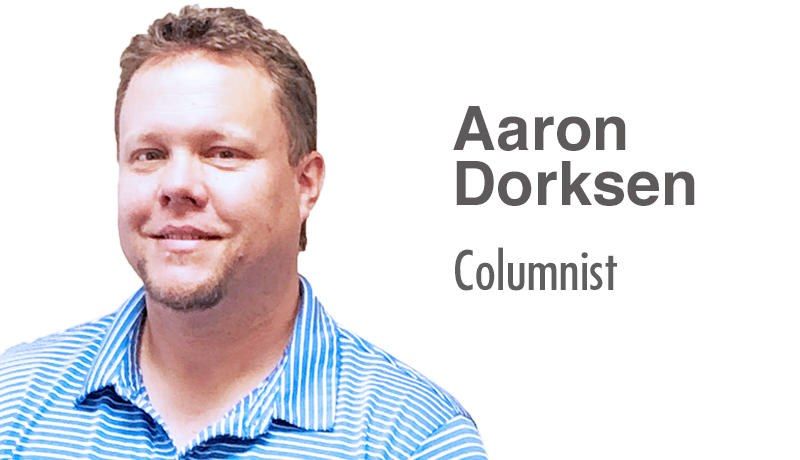 A few thoughts from the week in sports …
I've believed for many years that the best value for any local sports ticket is one for a College of Wooster men's basketball game.
And the best game to see is Wooster vs. Wittenberg, which is arguably the No. 1 rivalry in small college basketball.
So when the Fighting Scots held on to defeat the Tigers in an 83-80 thriller on Jan. 15, it was an exceptional night to be a Wooster fan or even just a basketball enthusiast.
Due to the COVID pandemic, last season's games were only scheduled as exhibitions.
This was the first official meeting between Div. III's all-time winningest programs since the Feb. 29, 2020 North Coast Athletic Conference title game, which the Scots won 87-63 in Springfield.
The win on this past Saturday marked coach Doug Cline's first official victory over Wittenberg as head coach of the Scots, after being an assistant coach for 25 years and player for four seasons.
First place in the NCAC also was on the line, with Wooster and Wittenberg among four teams with just one league loss entering the matchup.
With COVID having shut down lots of small college games around the country lately, just getting the game played was a victory in itself.
Suffice it to say, there were a lot of exuberant Wooster coaches, players and fans after the Scots rallied from a 45-36 halftime deficit to get the win and improve to 10-4 (6-1). The Tigers fell to 5-7 (3-2).
"Any win is great, but it is a special rivalry," Cline said. "It's special to both teams, and when you come out on the winning end, it means a lot. It's just like Ohio State-Michigan: They want to beat each other, and we want to beat each other. It's two storied programs. Our guys have bought into the rivalry, and it's important to win."
Competitiveness is a huge element of any great rivalry, and it's amazing how close Wooster and Wittenberg are in the all-time series. The Scots hold a slim 63-60 edge after the latest classic.
When asked what it meant to lead his first official win over Wittenberg, Cline reacted as if he hadn't even thought about his own coaching record. It's one of the many reasons he's so well-respected and well-liked.
"It's satisfying for the program," Cline said. "It's satisfying for our current players, all the (alumni) that came back to watch and other guys who were watching online. This is the game they come back for and we want the most."
Balancing act
The 2021-22 Scots team is extremely balanced and a lot of fun to watch.
They have lightning-quick guards, led by 5-foot-11 freshman Jamir Billings coming away with a school-record-tying seven steals against Wittenberg to go along with 10 assists and 15 points. Billings himself is worth the price of admission.
Seniors Brandon Styers (14 points), Najee Hardaway and Hamilton Johnson, along with sophomore Carter Warstler, also are talented guards. Coach Cline's son, JJ Cline from Northwestern, also has made good contributions in spots.
The Scots are as big as they've been in a long time in the front court with 6-5 sophomore Elijah Meredith (team- and season-high 25 points), 6-8 junior Turner Kurt (10 points, team-high five rebounds) and 6-8 sophomore Nick Everett.
"All of our guys did some special things to beat Witt," Cline said. "We didn't play real well in the first half and give them credit. We started playing better team basketball in the second half, moving the ball and sharing it better, and that was the difference."
Ridge Young led the Tigers with a game-high 27 points while Brica Hill added 15.
Tall transfer
The Scots haven't had a lot of Div. II transfers over the years, but the 6-8 Turner Kurt's decision to leave Edinboro (Pennsylvania) to join the Scots has worked out well. He's second on the team with 13.5 points a game and leads the way with 6.8 rebounds per contest.
Kurt was told the importance of the Wittenberg game soon after committing to join the Scots.
"Everyone let me know that it's a big rivalry game for us," Kurt said. "We came out ready to play, and my teammates did a great job, and we got the 'W.' This program has established a winning program that goes way back. That winning tradition and their will to compete made me choose to come here. They bring it day in and day out in practice, and I enjoy that."
Parting shots
Congrats to Dalton senior football players Jaden Schlabach and Jaiden Malone on being selected to play in the annual Ohio Football Coaches Association North-South Classic.
After a two-year hiatus due to COVID, the big and small school games will be played at Massillon's Paul Brown Tiger Stadium on April 30.
The Dalton duo will play on the north small school team (Div. IV-VII), which will be coached by Youngstown Ursuline's Dan Reardon. The small school game will be played at noon, followed by the big school game at 4 p.m.
The Classic is the longest-running high school football all-star game in America. This year will mark the 75th North-South Classic.
—Count me among many area residents who were shocked and deeply saddened after the unexpected passing of Nate Butcher on Jan. 8.
Butcher, who died at age 47, was a 1991 graduate of Orrville High School. He was a great slowpitch softball teammate of mine for many years and then became a fantastic coach to his boys and their teammates.
My condolences go out to Nate's wife Vanessa, sons Zach and Bryce, and the rest of his family and friends.
Just like the super hustler Nate got the most out of every trip around the bases, it seems to me he got the most out of every day he had on this Earth.
Aaron Dorksen can be emailed at aarondorksen24@gmail.com. Follow him on Twitter at @AaronDorksen.