BCC students assist with Child Advocacy Center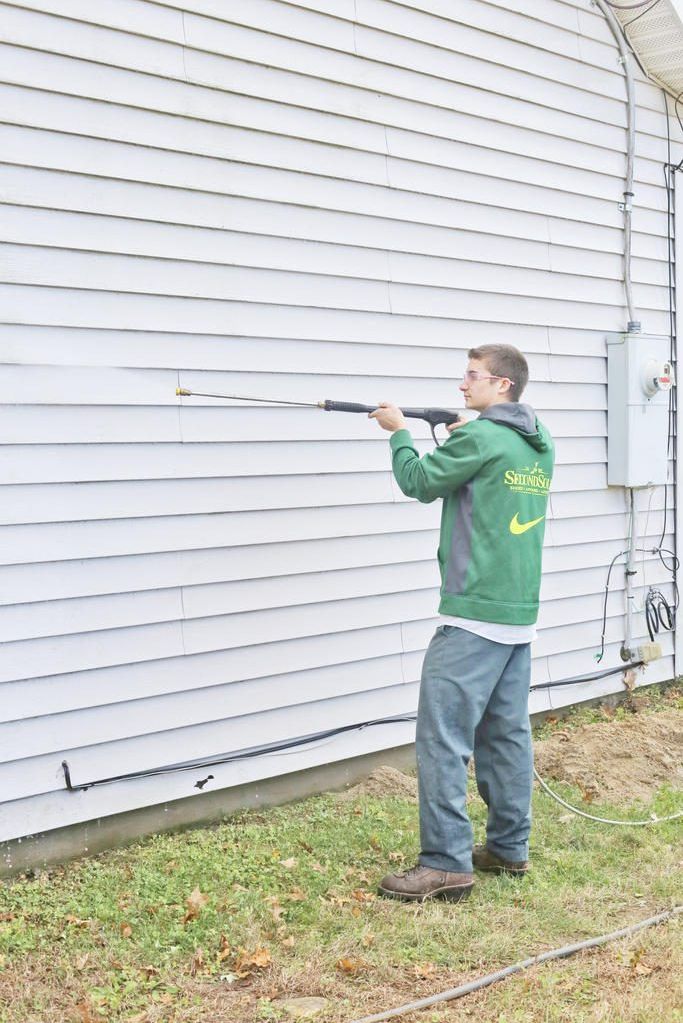 Buckeye Career Center's electrical systems technology students got to put their knowledge of building codes to work inside the future home of the Noah's Hope Child Advocacy Center of Tuscarawas County.
The organization is leasing to own a property on East High Avenue and has enlisted Buckeye Career Center's help to renovate the facility.
Electrical systems technology instructor Jeremy Burdick split his senior class into two groups and tasked them with identifying safety and code violations that should be corrected or upgraded.
Their findings were presented on Dec. 18 to CAC director Vanessa Stergios, board member Kristen Shoup and other CAC staff members.
According to Burdick, the property is providing two forms of learning for his students. "I would describe it as a residential/commercial hybrid property. It has all the comforts of home but will allow [CAC staff] to build a case too," Burdick said.
Stergios said the structure is ideal for the difficult situations and interviews that are conducted by CAC staff and local law enforcement.
"It's designed to make this space comfortable and safe for when these kids have to come and tell us these difficult scenarios," Stergios said.
The property will eventually include a lobby and multiple interview rooms that are inviting to children who are being interviewed about possible abuse. It also may include a space for the agency's facility dog, Alexa.
In addition to saving money on labor for the project, Stergios said she is thrilled students are gaining real-world experience while working for a nonprofit client. "I hope you are able to take all the information you are learning and see how important the skills you are developing are," she said.
Burdick also commented on the soft skills his students are gaining. "It's one thing to teach them how to turn a screwdriver and install an outlet, but to teach people to work together and collaborate is huge."
Stergios hopes to have the center renovated before the end of the 2018-19 school year. Other BCC labs participating in the project include construction technologies, HVAC-R and energy operations.