BCC welcomes sophomores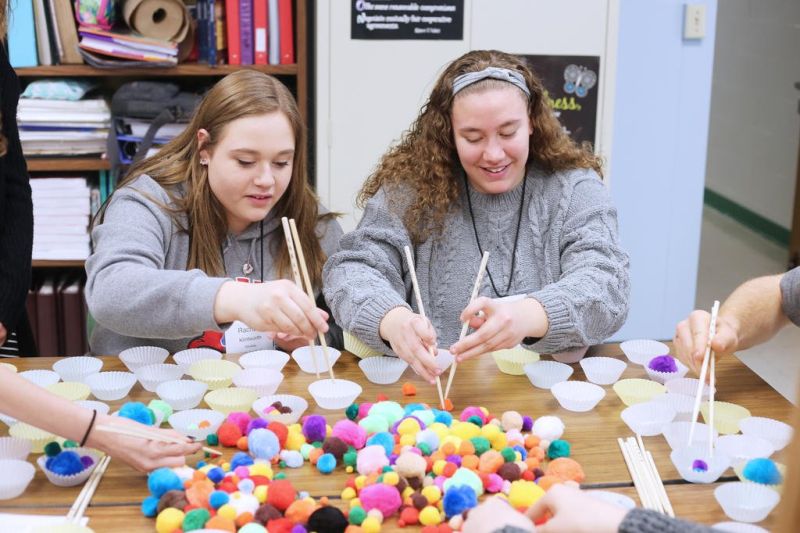 Nearly 1,000 sophomores from Tuscarawas, Carroll and Holmes counties will explore careers and programs at Buckeye Career Center Nov. 11-13.
The Sophomore Career Exploration Days allow high school sophomores to tour Buckeye Career Center and see over 30 high school programs offered to them for their final two years of high school.
According to BCC marketing representative Heather Coletti, the visits expand on recent presentations conducted by the BCC marketing team to all local high school sophomores during the month of October.
"This gives the students an idea of whether the career center has programs that fit into their future goals or maybe just peak an interest for expanding their knowledge. We recommend for students to join us for the visitation day so they are able to see it in person after getting a glimpse of what it's about," Coletti said.
Coletti believes an in-person visit is the only way to truly showcase all Buckeye has to offer prospective students.
"Smelling the oil, working on an engine, designing a T-shirt, braiding hair, these are all things that sophomores will see and do while visiting. I feel after they can physically experience their career options, sophomores are more confident in the decision of whether the career center is the right step for their future," Coletti said.
The students will pick five programs to visit during their one-day trip and will participate in various activities with current Buckeye students and lab instructors. Buckeye will host over 300 students each day during the sophomore visits.
School districts participating include Newcomerstown, Conotton Valley, Claymont, QDA, Hiland, Indian Valley, New Philadelphia, Strasburg, Garaway, Dover, Tuscarawas Central Catholic, Carrollton, Tusky Valley and STAR.
The career exploration days will culminate Thursday, Nov. 14 with the Buckeye Career Center Fall Open House from 5:30-7:30 p.m.