Central Christian has reopening plan, as well as plan B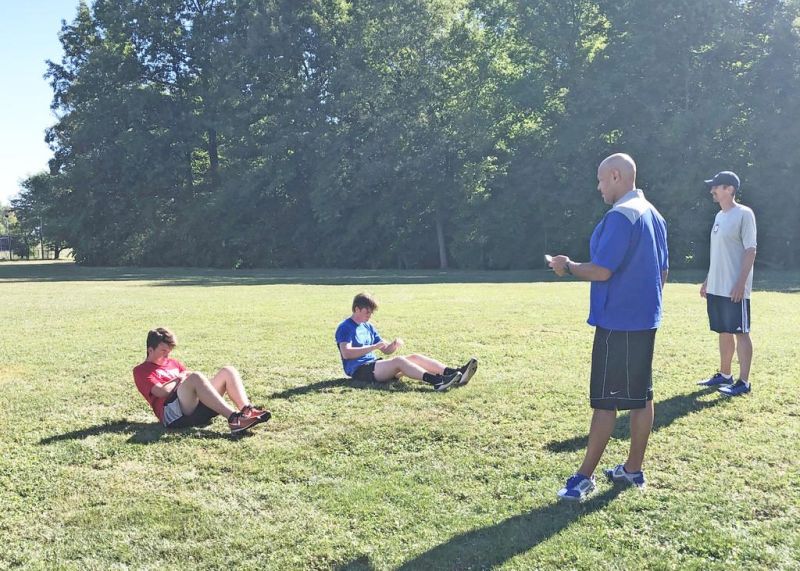 Central Christian School in Kidron will reopen this fall with changes on campus, as well as a plan for remote learning should the COVID-19 situation deteriorate.
"We've made changes we thought were appropriate, and we're really monitoring the situation. We're glad we have a really good plan for remote learning if we have to go that way at any point," said Jeanne Zimmerly Yantzi, Central Christian superintendent.
Zimmerly Yantzi said a few students had just completed their final assignments from last spring, which allowed 100% of the student body to fully complete the 2019-20 school year. "We're all caught up now, and we're ready for whatever this year brings for us," she said.
Zimmerly Yantzi said students will return five days a week with face coverings, social distancing and comprehensive sanitization processes in place.
Busing had already been discontinued last year for the faith-based school, which draws nearly 300 students from Holmes and Wayne counties.
In the spring the schools had pivoted quickly to remote learning when the virus hit.
"We went 100% remote immediately," Zimmerly Yantzi said. "Most of our teachers already had been using Google Classroom, and we were able to continue that connection."
Zimmerly Yantzi said this summer the schools purchased additional software so any virtual extension of learning would include elementary levels, if needed.
"We're fortunate that because of our size, we're able to work closely with our parents to help them with any needs they may have," Zimmerly Yantzi said.
Zimmerly Yantzi said she is thankful the school has a 65-acre campus. "We plan to use the outdoors as very much as possible in the fall. We'll have classes and maybe even lunches outside when possible. We have beautiful woods with learning kiosks, and we can also use our athletic fields. And it seems to just lift peoples' spirits when you can be out where you don't need a mask," she said.
Sports are still on for now with boys and girls soccer and volleyball having begun practices, with all safeguards in place.
"We will follow whatever the Ohio High School Athletic Association says," Zimmerly Yantzi said.
Music teachers are working on a plan now, Zimmerly Yantzi said. "Fine arts are a really important part of our school," she said. "Our auditorium seats 600, so we're thinking we should be able to space out a 30-member choir OK."
Unfortunately, several after-school clubs did have to be canceled for this year such as the varsity singers, jazz band, environmental club, skiing, archery and robotics.
Zimmerly Yantzi said one of the things she feels the best about is the many volunteers who serve the school in a large variety of ways. "We are so blessed that our families step forward in so many ways," she said.
Volunteers have always helped in the cafeteria, with after-school activities, and with clubs and providing meals for sports, Zimmerly Yantzi said.
"One area where we've been incredibly fortunate is our volunteers who've helped with maintaining the Chromebooks. If a family called and said, 'My camera has stopped working,' we had someone there to fix it right away," Zimmerly Yantzi said. "Another cool thing some parents have helped us do is to cut down on waste, like paper plates, et cetera. They provided dinnerware and cloth napkins that they take home and wash for us every day."
In addition to academics and sports, Zimmerly Yantzi said the school's staff takes great pride in the social and emotional development of its students.
"We have the Heart of Central program that pairs small groups of students together with faculty or staff," Zimmerly Yantzi said. "The focus is not academic. It's just playing games, having discussions, things like that. Even our elementary students have been meeting on Google Hangouts."
When it comes to the approaching school year, Zimmerly Yantzi said, "Wherever God wants us to be, we'll be there."