County library offers kindergarten-readiness programs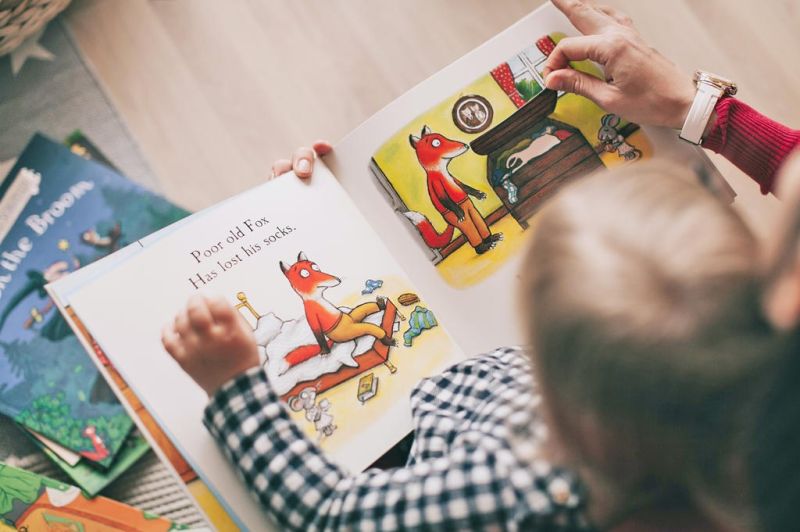 Parents and caregivers concerned about getting their children ready for kindergarten can turn to the Tuscarawas County Public Library System for help. Early literacy skills are incorporated into everything the library does, from story time to crafts, programs and more.
"It's easy to underestimate the number of skills kids are expected to know before entering kindergarten," children's services manager Mary Smrek said. "The library can help children get a jump start on skills for success with our kindergarten-readiness series."
The monthly kindergarten-readiness programs will be held Saturdays at 2 p.m. at the Tuscarawas Main Library in New Philadelphia. Geared toward age 3-5, each session will explore strategies and share tips to help parents and caregivers prepare their children for school success.
The first program was held Oct. 15. Programs are planned for Nov. 19 and Dec. 10. Registration is required and can be done by visiting www.tusclibrary.org or by calling 330-364-4474 ext. 247.
"We started off our series in October exploring number recognition," youth literacy associate Joy Mueller said. "Children who register for the program will receive a kindergarten-readiness companion kit that will include a bear bag, glue stick and a triangle pencil."
Smrek and Mueller said the library offers other free opportunities to help children learn literacy skills at the library and on the library's website.
The literacy activity calendar features songs, book recommendations, early literacy activities, videos and more. View the calendar at www.tusclibrary.org/content/literacy-activity-calendar.
Ready for School Backpacks are filled with books and educational toys, are available for check-out, and are themed around a concept children need to know to start kindergarten. The collection currently includes five backpacks with the following themes: All About Me, Counting, Alphabet, Colors and Sensory.
1,000 Books Before Kindergarten encourages parents to accept the challenge to read 1,000 books before kindergarten with their child. Count all books read to or by your child toward your total. Multiple readings of the same book count. To keep track virtually, go to the library's Beanstack URL at tusclibrary.beanstack.org or download the free Beanstack Tracker App in your mobile device's app store. Your child will receive incentives for reaching key milestones.
Dolly Parton's Imagination Library Ohio offers any child, birth through age 5, one free book by mail a month through this program in partnership with the United Way of Tuscarawas County. Register at www.ohioimaginationlibrary.org/enroll.
"The past few years have been difficult for preschoolers regarding social, emotional and academic skills," Smrek said. "We hope caregivers know we are here for young families to help them learn and grow."
The Tuscarawas Main Library is located at 121 Fair Ave. NW in New Philadelphia. To register for free kindergarten-readiness sessions or for more information on other library services, visit www.tusclibrary.org or call the nearest TCPL location: Bolivar at 330-874-2720, Main Library at 330-364-4474, Strasburg at 330-878-5711, Sugarcreek at 330-852-2813 or Tuscarawas at 740-922-2748.