East Holmes kindergarten registration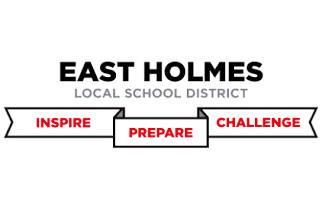 All East Holmes Local School residents with children entering kindergarten are reminded the scheduling process for kindergarten registration is underway and will conclude on Friday, April 30.
Scheduling for kindergarten registration can be completed by calling one's school office. Following your phone call, a kindergarten registration letter will be sent from the school office to confirm your individual appointment time.
Registration requirements:
—Children must be 5 years old prior to Aug. 1.
—Documentation of current immunizations (immunization clinic schedule available by calling the Holmes County Health Department at 330-674-5035).
—Official birth certificate from the county health department.
—Proof of residency containing your address (current tax or utility bill).
Registration dates are May 11, 12 and 13, and the kindergarten registration enrollment process will occur at the Perry Reese Center behind Hiland High School.
Building phone numbers are Chestnut Ridge at 330-893-2413, Mt. Hope at 330-674-0418 and Winesburg at 330-359-5059.