Families snuggle up to computer for bedtime stories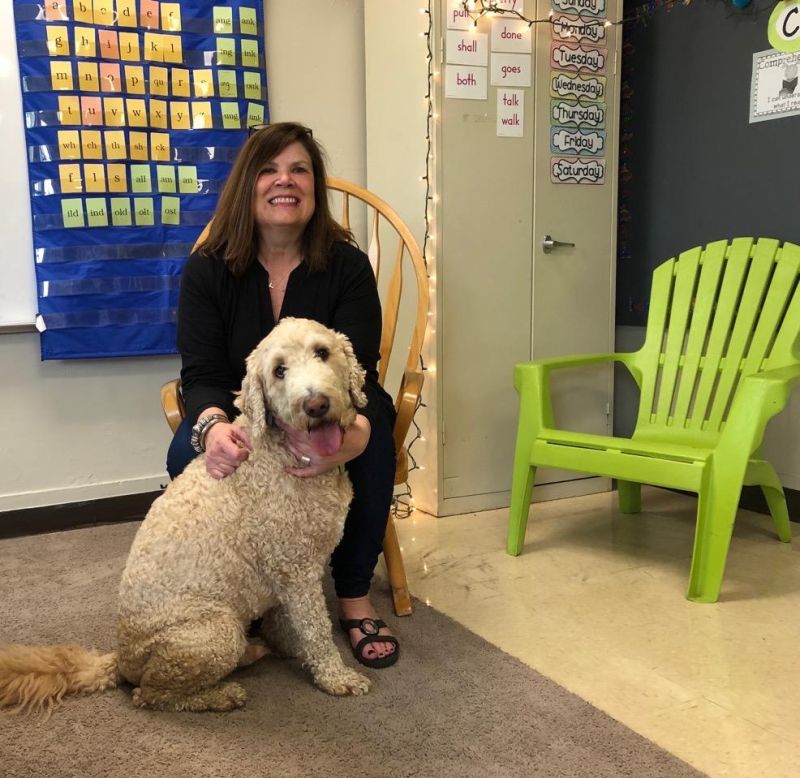 Even before COVID drove many to connect via computer and phone screens, Tusky Valley students and families were cozying up to bedtime stories every Thursday night, read by their favorite teachers and staff on YouTube and other social media.
The program began two years ago when Derek Varansky, the school district's curriculum director, suggested it to Corey Street. Street is the assistant principal for Tusky Valley primary and intermediate schools. Street embraced the idea and recruited teachers, staff members, administration and even members of the board of education to participate.
"We think it's a positive bridge between our staff, our kids and families, and the rest of the community," Street said. "It gives our staff a chance to share something that's meaningful to them."
Street said Tusky Valley has always been good about communicating through social media. "But most of the announcements address things happening at the high school level," Street said. "This was a way to do something oriented toward elementary-age kids. It lets kids connect with their teachers and with other staff members in the building they see but might not otherwise hear from or interact with."
Some teachers read the stories from their classrooms while others opt to do so from home. Some read the story while holding the book. Others have gotten creative with camera zooms and panoramic moves.
Some wear pajamas. Some have fireplaces blazing. Family members sometimes participate, portraying different characters in the books.
Even family pets get in on the action
One such pet is Benson, a 4-year-old Golden Doodle. Benson joins Julie Boose, a reading intervention teacher at Bolivar Intermediate School, when she delivers her bedtime stories.
"Benson lays on my lap while I read," Boose said. "I started by having him in the bedtime story videos, but now with remote learning, he joins us a lot."
The kids took to Benson, and the school district started allowing Boose to bring him to school with her on Fridays. Boose said Benson gravitates toward the kids who seem to need his attention most.
"Bedtime stories are a great way for students to reconnect with teachers they may have had in another grade," Boose said. "I just think it's a great way for all of us to connect with our kids and their families."
Sarah Schoeppner, the district's k-4 technology teacher, likes to read stories with a focus on STEM subjects.
"I've read from a series of books by Andrea Beaty, like 'Rose Revere, Engineer,'" Schoeppner said. "I like books that encourage kids to be out-of-the-box thinkers and creators and that teach perseverance."
Schoeppner's daughter, Chloe, and sons, Emerson and Cooper, have joined her in bringing the various characters to life, like in "Ada Twist, Scientist" and "Iggy Peck, Architect."
Sally Green, a member of the board of education, has read stories, as has Mark Murphy, superintendent, and Andrea Clements, principal of the primary and intermediate schools. Of course, Street also has shared some of his favorite story books clad in tartan plaid pajamas.
Bedtime at 7 p.m.
Children and parents can tune in to TV Bedtime Stories at 7 p.m. every Thursday on the Tusky Valley channel on YouTube. Past stories can be accessed any time. So brush those teeth, put on those jammies and let the Tusky Valley teachers and staff tuck you in.