Tefs shares info on end of Wooster school year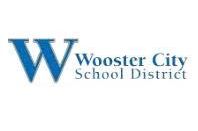 Wooster City Schools Superintendent Dr. Michael Tefs provided some new information on the end of the school year.
Tuesday, May 19 will be the last day of formal, direct instruction from WCSD teachers. The district appreciates how difficult remote learning has been and has learned a lot about a digitally delivered curriculum. If the district needs to deploy similar techniques in August, Tefs said he is confident it will be even better prepared.
Beginning Wednesday, May 20, families with last names beginning with the letters A-H will be able to report to their school to return loaned computers, library books and more and to retrieve personal belongings.
Families with the last names of I-P can report to their school on Thursday, May 21 while families with Q-Z last names can return loaned computers and other school-owned property and retrieve their personal belongings on Friday, May 22.
All classwork, assignments or projects will need to be submitted May 20-22 with May 26 as the very last day to submit assignments. Any student who needs their loaned computer longer than May 20-22 can feel free to turn their computer in on May 26.
All personal belongings will be bagged up and labeled for an efficient return. For greater details, see your school's website.
Lastly, although a traditional graduation will not occur on Sunday, June 7, the district is still holding hope for a more traditional event in the future. Meanwhile, there will be a June 7 virtual graduation, the seniors' awards program on June 4 and an in-car parade with a date to be determined.
Seniors should get their belongings and return textbooks, library books, computers and more during the May 20-22 dates. Pickup for graduation caps, gowns and honor cords will be between May 26-28.