Kent State Tuscarawas kicks off the next For the Future campaign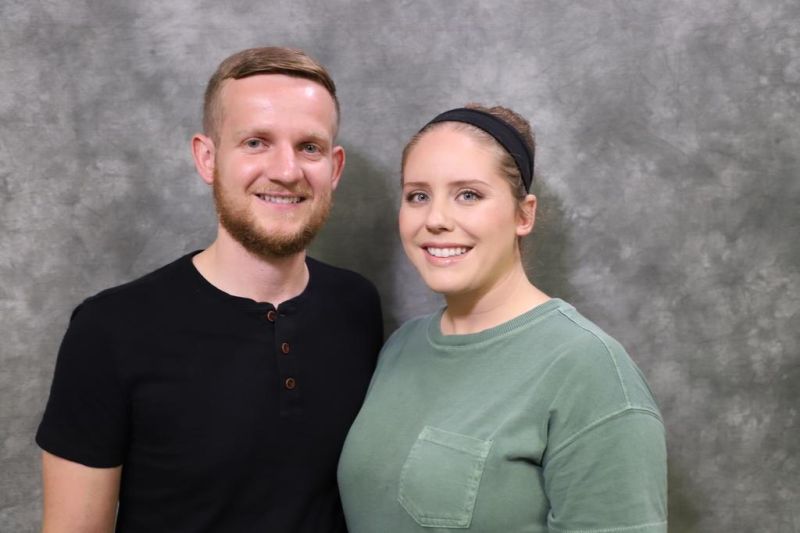 Doug Sopher of Sopher Insurance and Dr. Mariann Harding, professor of nursing technology at Kent State Tuscarawas, will lead this year's For the Future campaign for Kent State Tuscarawas.
Giving to the For the Future Founders Fund supports scholarships and student success. For students Joseph and Anita Miller, scholarships have been a blessing.
"It's kind of overwhelming when you get that scholarship," said Anita Miller, a Kent State Tuscarawas nursing student. "What a difference it makes in helping to pay for college. It's tremendous. You know someone, somewhere saw your potential, and they are recognizing it."
Joseph Miller, an early childhood education major, said, "The financial burden of college can be overwhelming, and scholarships importantly decrease that burden to always work and allows you to focus on your studies."
Joseph and Anita Miller are two of many Kent State Tuscarawas students who earned scholarships to pursue local education for future careers. Scholarships through the campus Tuscarawas County University Foundation can mean the difference in a college education.
According to Kent State Tuscarawas dean Brad Bielski, "We are pleased to have students who are so dedicated to their educations and futures; they are going to impact the world. We encourage the community to be part of that journey and support the foundation's impact fund to assist us in providing essential scholarships and modern campus learning resources."
The foundation was created in 1968 to sustain and advance a high standard of education and excellence at Kent State Tuscarawas. Funds raised through the campaign are used for student scholarships and student initiatives, as well as providing educational facilities and equipment.
"We are asking the community to help us support our hard-working students by making gifts to our For the Future Founders Fund benefiting scholarships and student services," said Chad Conrad, director of philanthropy. "Individuals like Joseph and Anita are examples of the types of students who receive much-needed scholarships through our campus foundation."
Gifts to the Tuscarawas County University Foundation in support of Kent State Tuscarawas can be sent to Tuscarawas County University Foundation, 330 University Drive NE, New Philadelphia, OH 44663, or made online at www.TuscUniversityFoundation.org. For more information call Conrad at 330-308-7445 or email cconra1@kent.edu.