L-P schools to install campus-wide safety system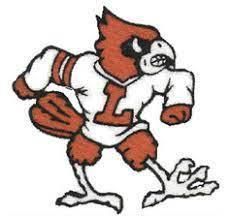 Loudonville-Perrysville Exempted Village School District announced it will be one of the first in the area to install a new campus-wide safety system known as Centegix CrisisAlert. This system will allow staff to alert administrators and first responders in the event of an emergency.
"The Centegix CrisisAlert safety system will provide reliable and immediate emergency communication throughout our entire campus," incoming Superintendent Jennifer Allerding said. "By continuing to improve the safety and security measures in place for our students and staff, we can help ensure that our students feel safe and supported while in school so they can learn and thrive."
Centegix provides each staff member with a smart CrisisAlert badge, allowing the wearer to activate a security alert discreetly. The alert is immediately sent to key personnel and in certain situations will alert first responders to a threat with just badge activation. District-wide audio and visual notifications, strobe lights, and desktop and intercom audio notifications are activated to aid in conveying an emergency.
The district was awarded $20,000 from the Ohio Safety Center School/Law Enforcement Technology Linking Safety Grant to support the implementation of this system.
"The safety of our students and staff is always our top priority," said John Carroll, board of education president. "We are thrilled to have received funding from the Ohio K-12 Safety Grant to be able to implement this system on our campus."