Leadership changes in Wooster school district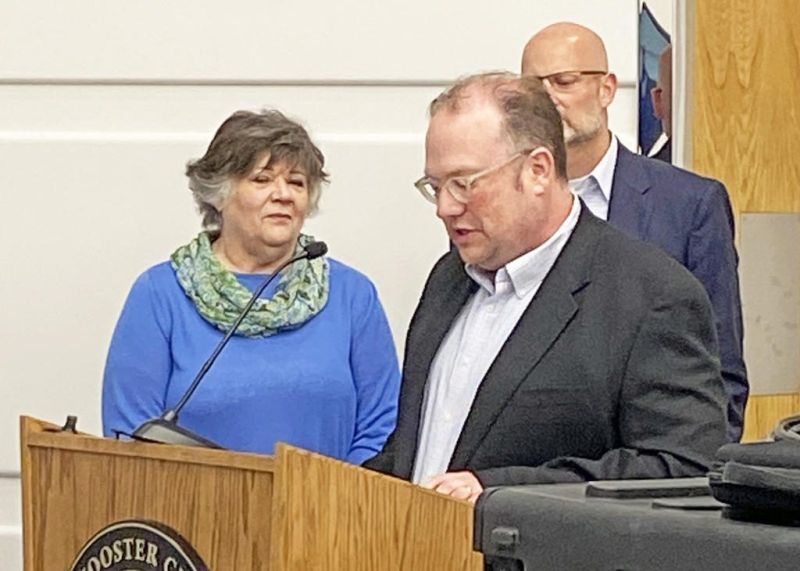 The Wooster City Schools administration is having a summer kind of like the Cleveland Indians.
Its ace, outgoing superintendent Dr. Michael Tefs, is gone, and considering the numerous other personnel changes, the rest of the team needs to step up. In response the WCSD has cobbled together a lineup of rookies, mid-career professionals and even a seasoned veteran or two.
Starting at the top, Gabe Tudor was hired as the district's new superintendent in May. He brings experience as a teacher, assistant principal, principal and assistant superintendent, mostly in Wadsworth.
In his first school board meeting as incoming superintendent, Tudor saw the praise Tefs drew in appreciation for the job he did in Wooster.
Scott Miller, president of the Wooster Education Association and Wooster High School teacher, gave a presentation recognizing Tefs' leadership.
"We are very thankful for the leadership he provided," Miller said. "He led us safely through COVID and took a bold stance against the display and sale of the Confederate flag at the fair. And those were just some of his most visible accomplishments."
Board President Sue Herman said, "Dr. Tefs gets all my appreciation and praise; it was wonderful working with him. And to see him working with Mr. Tudor, it's been great to see Dr. Tefs mentoring him. It's been a well-coordinated handoff. They both are actually working two jobs right now."
After the top of the lineup, significant changes in the meat of the order have seen several long-term administrators leaving the district.
Director of elementary education Karen Arbogast will join Tefs in the Revere school district.
"I just felt like it was a good time for me to take on some new challenges," Arbogast said. "The kids are out of the house now, and I don't have to worry about getting home in time for soccer practice anymore."
Arbogast will move into human resources in her new position at Revere. Former Kean principal Molly Richard will become Wooster's new elementary education director.
Director of secondary education Rich Leone is leaving Wooster to take the helm as high school principal at Perry Local Schools. The resulting secondary education director vacancy will include expanded responsibilities and be posted as an assistant superintendent.
Departing Wooster High School principal Tyler Keener will be replaced in the interim by Dr. John Deuber. Deuber, who spent most of his career as an administrator with Highland Schools in Medina, will serve as interim high school principal while Tudor prepares to "reset" the high school principal position next year.
Edgewood Middle School will have a new principal in Charles "CJ" Spreng, an administrator from East Holmes, due to the departure of Brad Warner.
Melrose principal Kaylee Harrell will be replaced by Kevin Wolf. Harrell is leaving to take a position within the Strongsville City Schools.
Outgoing treasurer Bonnie West has been replaced by Amy Welty.
Finally, Danielle Schantz has been sworn in as the newest member of the Wooster Board of Education. She filled the opening created by the resignation of Bill Gantz, who served for a decade on the board.
"I know it's a whole lot of change," Herman said. "But I think it's fairly typical with a superintendent move. Folks kind of re-evaluate their situations and determine they might be ready for some new career challenges. I don't think it's really any reflection on the outgoing or incoming superintendents."