Southeast weighs new school buildings with pipeline money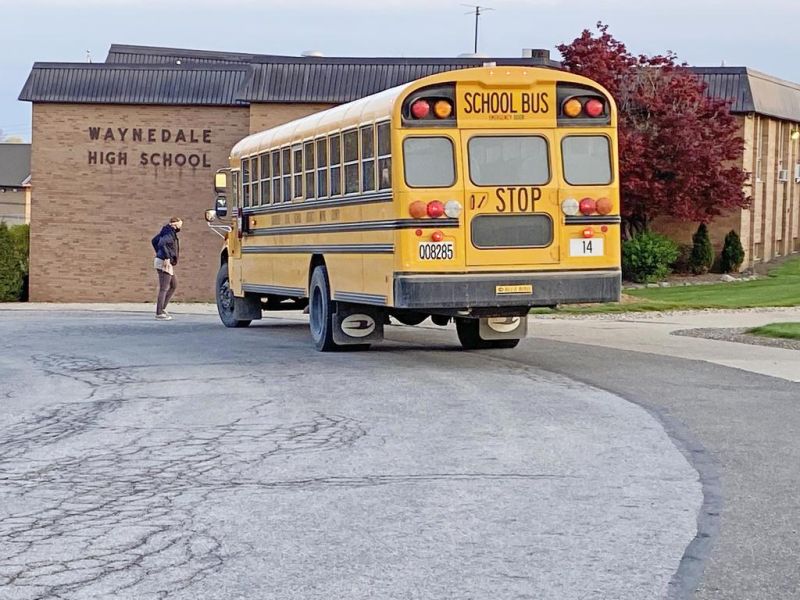 With a rare windfall of Rover pipeline revenue, the Southeast Local School District is uniquely situated to build new facilities without asking for any new taxes.
At a community meeting on April 19, the administration presented three options for new construction and entertained questions and comments from the school board and members of the community.
The three options include the following costs:
—Pre-k through sixth-grade building at $29,543,750.
—Pre-k through eighth-grade building at $38,243,750.
—Pre-k through 12th-grade building at $50,831,490.
Current revenue from the Rover pipeline is between $3.7 and $3.8 million.
"Over a chunk of time, that adds up to a big amount of money," treasurer Mark Dickerhoof said.
Dickerhoof said the district will take advantage of a state program for the construction as well. "They have done billions of dollars of school construction, and they have expertise we should take advantage of," he said.
The state program breaks down the square footage of new building construction by the number of students and the age of students.
"For example, for pre-k to grade 5 students, they give you 115 square feet per student. For grade 6-8, you get 150 square feet. For high school, the formula would be 179 square feet per student," Dickerhoof said.
These numbers form the basis for calculations used in determining the total costs of construction.
By going through the state and using their guidelines, Dickerhoof said the district would be eligible for a future rebate of 13% of the total amount for the construction.
The costs were evaluated at a conservative floor of Rover pipeline revenues at 53%, but the revenues might be significantly higher depending on taxation issues Rover is now involved with in the courts.
Elementary and Secondary School Emergency Relief Fund money from the federal government's COVID relief package of $6.7 million also is available.
"Since this would not be a bond issue — it uses existing revenue — there would be no need for voter approval, no new taxes," Dickerhoof said.
The plans present a way to address the aging buildings in the district, with the oldest, Fredericksburg Elementary School, having been built in 1892. The Apple Creek, Mount Eaton and Holmesville elementary schools all predate 1920.
Some of the advantages of the one-building option, according to Dickerhoof, include a district-wide preschool. There also would not be a need to share principals, guidance staff and nurses. Enhanced teacher collaboration would be expected, as well as increased student services, equitable programming and peer-mentoring opportunities. State-of-the-art technology would be incorporated to ensure safety and quality of instruction, as well as adequate HVAC systems and building accessibility. One kitchen would streamline food-services operations.
Bus transportation would be impacted to some extent, although the current system of busing for the middle school and high school would serve as a model, superintendent Jon Ritchie said.
"There's also some transportation software out there we might take advantage of. But our end goal of no one spending more than an hour on a bus would still be adhered to," he said.
Ritchie said some portions of the existing campus would be retained.
"I can see us keeping portions of the buildings including the gymnasiums and auditoriums because what we run into is that new buildings don't come with an auditorium anymore. I also see us saving a significant portion of the high school including the gymnasium and the board office. What we want to do is maintain space we can use but not keep extra space because of the cost of maintaining that space. We're not spending like drunken sailors; we want to be judicious," he said.
The elementary buildings would first be offered to their respective townships and villages to make use of them, then to charter schools or other entities. If not used, demolition would take place.
School board member David Troyer said he felt a concern that people are being left out of the decision-making process because it is not requiring a levy. "We still need to make sure this is good for all the communities," he said. "We don't want to do something just because we can."
The consensus of the community members at the presentation seemed to be a general excitement about the opportunities.
"I'm on board for the pre-k to 12 option," said Valorie Lewis, school board president. "I feel like this is a blessing from God. My whole family has come through Waynedale. It is such an awesome community and great school district. I think this is the answer to many, many prayers. I think once it is all said and done, people will be asking, 'Why didn't we do this sooner?' We just couldn't do it in the past, but now we can."
Ritchie said the next steps in the process would be the school board making a choice of the plan in May, then meeting with the architectural firm the district already uses and then picking a construction manager. It usually takes approximately a year in design and then 18-24 months for construction.
Ritchie urges community members to examine the details of the plan on the district's website and contact administration or school board members with questions or concerns.
Rhonda Edgerton can be emailed at wooedge@gmail.com.