Tudor takes the helm of Wooster City Schools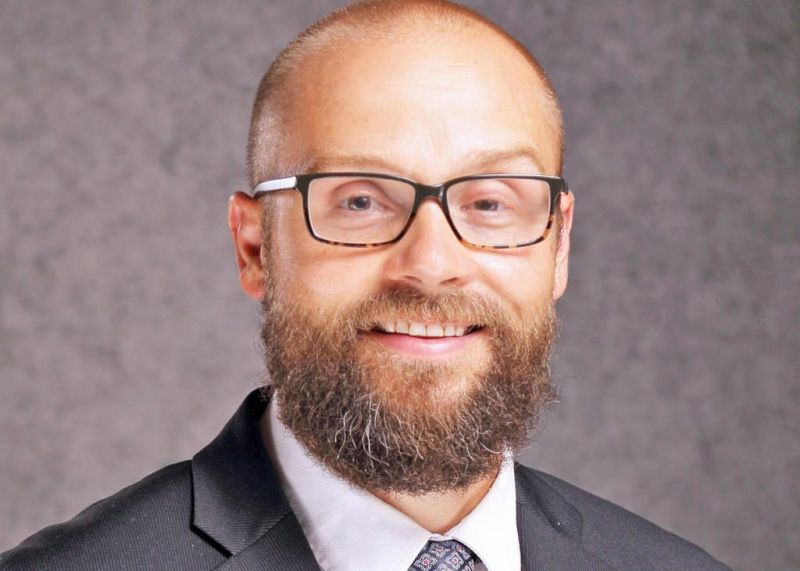 New Wooster City Schools superintendent Gabe Tudor said it was Wooster's strong city and school connection that convinced him the superintendent job with Wooster City Schools was not just a good fit professionally, but also a good fit for him and his family.
"I figured if we were going to move, we probably needed to do it now while our kids are still fairly young," he said.
The Tudors are moving from Wadsworth, where they have lived for several years.
Tudor has purchased a home in town, and his family will move in the day before school starts this August. Tudor and wife Rachel's children — Lilly, a seventh-grader; Clay, a fifth-grader; and twins Addy and Will, who are third-graders — will attend Edgewood and Kean.
"I think that there's a really strong relationship between the city and the schools in Wooster that makes it a great place to live. It seems like the schools are very respected and an integral part of the community," Tudor said.
Tudor cited the recent school board approval of a tax abatement for the new Italian restaurant/loft apartments coming to downtown.
"It will be great for the community socially. It will add several jobs, and it will provide some much-needed additional living space downtown," Tudor said. "And of course in the long term, it will benefit the schools."
Tudor's rise through the professional ranks has been relatively fast.
For the first two years of his career, the Indiana Wesleyan alumnus taught social studies in Florida. He then moved to Wadsworth, where he taught high school government for five years. He advanced to the position of middle school principal for a year and then to an assistant principal for two years at Wadsworth High School. He briefly left Wadsworth for three years as the high school principal of Buckeye Local in Medina.
"I really enjoyed it. I learned a lot," Tudor said.
But then there was an opening in Wadsworth for an assistant superintendent.
"I loved my time there, but the reality was that I was working under a superintendent who was not anywhere near retirement, and I would have not been able to advance for quite a while," Tudor said. "I saw the Wooster opening and thought it sounded like a great opportunity."
Coming into the Wooster position, Tudor said the extensive transition in multiple positions within the administration will surely be one of his first challenges.
"Our first goal is to get a good team in place so we can move the district forward," he said. "I think we're getting there. I'm really excited about where we are now. We've hired some really good people, and we're not done yet."
Tudor said a good part of his job right now is getting people accustomed to new processes and new people. He is spending time meeting with community leaders and organizations in order to foster the strong relationships already in place between the community and the schools.
Beyond the immediate transition in personnel, Tudor said a longer term challenge will be master planning for the district. "The projected enrollment growth is very large — around 500-600 new students in the next five years," he said.
Tudor said it's a great problem to have because most cities in Ohio face stagnant or declining enrollment. He predicts the changes won't necessarily always come easy.
"There are discussions we will need to have, no doubt," Tudor said. "It's evident that some of our buildings are reaching the end of their usefulness."
Tudor said, for example, Melrose and Parkview need to use individual room air-conditioners — not exactly energy efficient. Cornerstone is not naturally an elementary school, he said, and its role will need to be discussed.
"There are parts of Cornerstone we can keep," Tudor said. "'The gym is used a lot by the community, and the preschool renovations are beautiful. And of course we'd keep the PlayLab."
The challenge, Tudor said, will be to weigh the preservation of uniquely historical facilities against being financially prudent. "It's a balancing act," he said, "and I look forward to working on these challenges with the community."