Dutchman Hospitality employees receive awards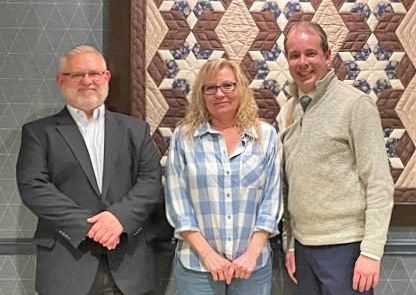 Each year Dutchman Hospitality chooses seven staff members to receive Excellence Awards, celebrated with a framed declaration and a cash award. In addition to the seven, one employee is chosen to receive the President's Award, which also includes a framed declaration and cash award.
In order to qualify for the Excellence Awards, employees must meet the following criteria:
—Exhibit a passion to serve.
—Consistently serve from the heart.
—Exhibit a positive attitude.
—Take pride in their appearance.
—Excel in their position.
—Maintain a clean and organized work area.
All staff members are eligible for the awards. Nominations are accepted from all levels including co-workers, managers and supervisors. The nominees are then evaluated, and award winners are chosen by the company's executive team and the Dutchman Hospitality president.
The 2022 Dutchman Hospitality Excellence Awards went to Jean Season, Carlisle Gifts, Bellville; Lorene Raber, Dutch Valley Restaurant, Sugarcreek; Ilona Denaga, Der Dutchman Restaurant, Plain City; Akua Jones, Carlisle Inn Sugarcreek; Michelle Exley, Carlisle Gifts, Walnut Creek; and Katie Miller, Berlin Farmstead Restaurant, Berlin.
The 2022 Dutchman Hospitality President's Award for Excellence was awarded to Chris Argabrite, maintenance supervisor at Carlisle Inn Walnut Creek.
"Chris displays compassion and helps guests and employees alike," Dutchman Hospitality President Mike Palmer said. "She does so without expecting recognition. Exhibiting a servant's heart and embodying hospitality, her outgoing spirit and uplifting attitude are a blessing to everyone. Chris goes above and beyond for guest satisfaction and represents the 'Yes, we can' DHG spirit. She has served in her role for almost 19 years and consistently spreads joy to all."
Dutchman Hospitality Group owns and operates seven restaurants, four inns, 10 retail stores, a theater, a food manufacturing facility, and a wholesale restaurant and hotel supply company. Visit www.dhgroup.com.