Glenmont Community Center highlights restored classrooms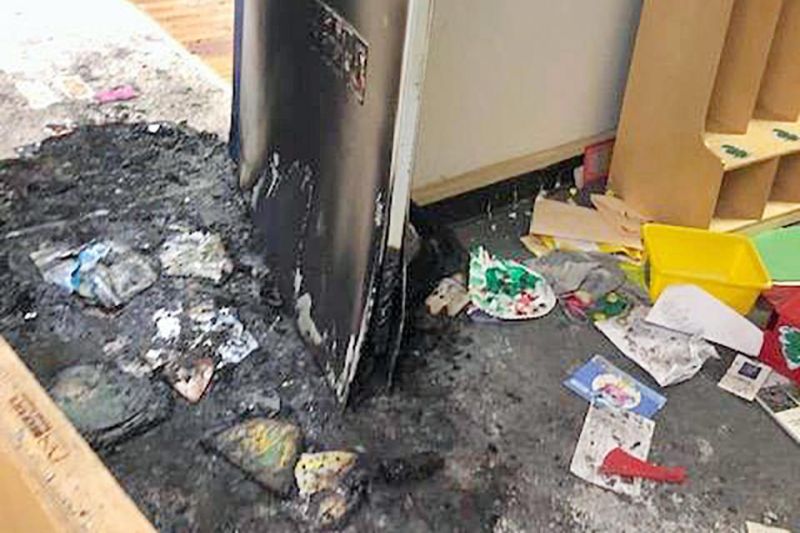 In a celebration of recovery from disaster and of the preschool children it serves, Kno-Ho-Co-Ashland Community Action Commission will host an open house at the previously fire-damaged Glenmont Community Center on Friday, April 18 from 10 a.m. to 2 p.m. Head Start classes for preschool-age children have been held at the center since 1991.
"It's an old building which has seen many uses through the years," Kno-Ho-Co-Ashland director Laurel Etzwiler said. "Now that it has been cleaned up and repaired, we want to share it with the community."
On New Year's Day this year, it was discovered the building entrance door had been left open. Further checking revealed interior doors also were left open, and there had been a fire and extensive vandalism on one of the floors.
"Authorities viewed security-camera footage and identified the person, who was taken into custody the same day," Etzwiler said.
Professional crews cleaned the building, discarding anything that could not be saved and might pose a health hazard due to smoke to the children who use the building daily.
"It's all cleaned up now, and we're back in business," Etzwiler said, adding that many people in the area had expressed concern for the ability of the organization to recover the building for continued use. "People wanted to know how we were doing after the fire, so we decided to bring people in to see."
Etzwiler said the Glenmont Center building dates to around 1920 and saw additions in the 1950s. "It was empty for a number of years once the school system consolidated. Then it served as a place for senior lunches for a while. It became a Head Start preschool in 1991. It houses our offices, classrooms and a dining room."
There are currently 150 area children enrolled in the preschool.
Art created by the Head Start students will be displayed throughout the building on April 18.
Kno-Ho-Co-Ashland is a private, nonprofit organization covering Knox, Holmes, Coshocton and Ashland counties. It is funded by local, state and federal grants. It offers emergency services, weatherization assistance, services for the elderly and youth, and housing assistance.
Their mission is "to identify and address community needs with the basic focus being to reduce poverty-related adversities."
Kno-Ho-Co-Ashland Community Action Commission currently operates half-day Head Start programs at five locations in the five-county service area. Children attend for 3 1/2 hours per day, for 128 days during a school year.
Restored classrooms will be available for viewing during the open house event, and a display of photos and memorabilia sharing the story of the history of the building also will be on hand.
The open house will welcome anyone in the area who would like to attend at no charge. "We are happy to share the restored Glenmont building with the community and to share some of the children's art work," Etzwiler said.
The Kno-Ho-Co-Ashland Glenmont Community Building is at 108 Main St. in Glenmont. More information about the organization is at www.knohoco.org.