Kendall to speak at Women's Success Series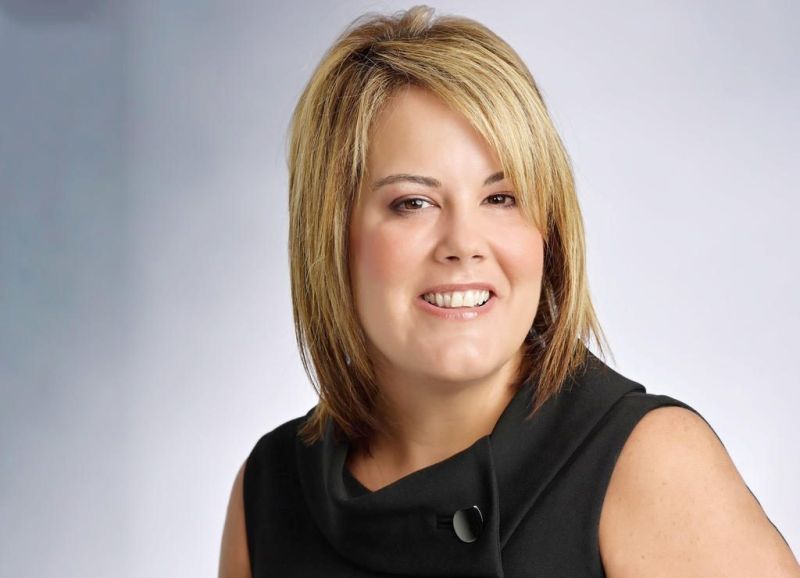 Kiley Kendall, financial advisor and limited partner at Edward Jones Investments, will be the featured speaker for the next installment of the Women's Success Series on Friday, Feb. 4 from 8:30-11:30 a.m. at Kent State University at Tuscarawas in the Science and Advanced Technology Center.
The cost to attend is $15 when paid in advance and $20 if paid at the door. The fee includes a continental breakfast.
The session also includes networking opportunities and a book discussion. The February 2022 book selection is "On Fire"by John O'Leary and is available at any Tuscarawas County Public Library.
The Women's Success Series is designed to inspire women of all ages and all walks of life to succeed personally and professionally. Each year the leadership series features three women who have enjoyed a measure of success in Tuscarawas County.
The 2021-22 Women's Success Series kicked off in November with Sarah DiFazio, a registered E-500 RYT with Yoga Alliance. After Kendall's February presentation, Emily Lane, president of BASEC Management Inc., Tuscarawas County's local Wendy's franchise, will be the featured speaker on Friday, April 1.
"Each year we select three outstanding women who will make a positive impact on our audience by sharing their own success stories," said Wendy Zucal, director of Dennison Railroad Depot Museum and one of the Women's Success Series organizers. "In doing so, they inspire our audience to move forward in their own lives and careers. Our audience is comprised of women of all ages and from all walks of life, which creates an interesting mix and leads to dynamic and thoughtful discussions. The women encourage each other, and everyone learns something new during the program."
Kendall graduated from New Philadelphia High School and met her husband while attending Kent State University at Tuscarawas. After marriage they ventured to Columbus, where Kendall completed her education at the Ohio State University. They then relocated to Louisville, Kentucky to pursue personal and professional goals that ultimately led them back home in 2013, where Kendall opened the first female-led financial advisor office in Tuscarawas County.
Kendall is particularly dedicated to helping her female clients pursue financial wellness.
Kendall has served her firm in a variety of volunteer roles from mentoring and training to recruiting across the region. Most recently, she was named an area women's inclusion leader, which will allow her to leverage her enthusiasm for mentoring, coaching and reinforcing the importance of a personal-development plan for female financial advisors across five states.
Kendall is an active member of the community, currently serving as a board member of both the Tuscarawas University Foundation and the Tuscarawas County University Branch District. She and her family support various charitable causes throughout the community.
Kendall and her husband Mitch are the parents of three sons: John, who currently serves in the United States Air Force as an air traffic controller in Aviano, Italy, along with his wife Maddie and daughter Remi; Max, a senior at the Ohio State University; and Kyle, a senior at Kent State University.
The Women's Success Series is sponsored by Dennison Railroad Depot Museum and Kent State Tuscarawas in collaboration with Carlene Farms, Tuscarawas County Public Library System and the Tuscarawas Economic Development Corporation.
The registration deadline for the Feb. 4 session is Jan. 31. Registrations are limited to the first 100 participants. Call the Dennison Railroad Depot Museum at 740-922-6776 or email womenssuccessseries@dennisondepot.org. To register online, visit www.facebook.com/WomensSuccessSeries and click on Events.
Kent State Tuscarawas is located at 330 University Drive NE in New Philadelphia.