Tobacco cessation campaign launched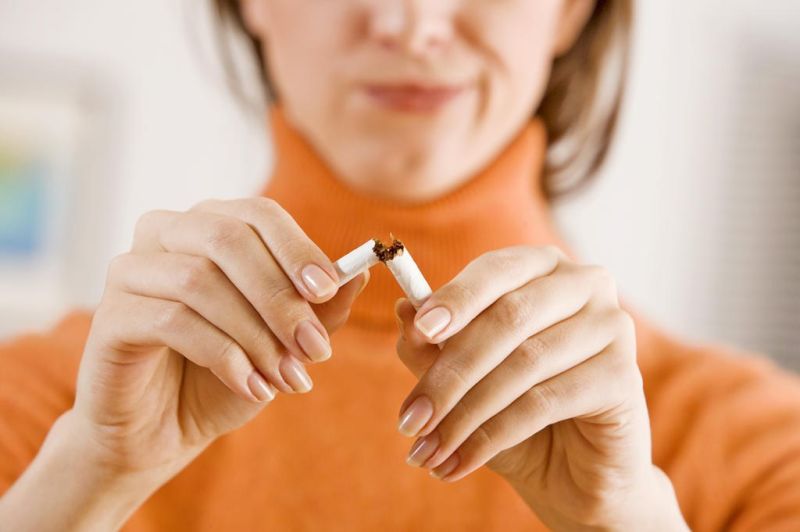 The Ohio Department of Health has launched its first tobacco cessation and quit support media campaign of 2023, and the Tuscarawas County Health Department is promoting the message.
The campaign, Tips from a Former Smoker, features former smoker Rebecca, who struggled with depression for years and also smoked. To take back control of her life and better manage her depression, she quit smoking. Her tip is "there is another world out there, and it is a beautiful place to be."
Through the Ohio Tobacco Quit Line, any Ohioan over the age of 18 can receive free counseling for their quit journey by calling 1-800-784-8669 or by visiting ohio.quitlogix.org/en-US/ to live chat with a cessation counselor.
Eligible callers can receive up to eight weeks of nicotine replacement therapy mailed to their house for free after completing their first four calls. Any Ohioan under the age of 18 can enroll in the My Life My Quit program for free cessation coaching. Youth can talk with a cessation coach by texting "Start My Quit" to 36072, calling 1-855-891-9989 or enrolling online at oh.mylifemyquit.org/index.
As a recipient of the Tobacco Use Prevention & Cessation Grant from ODH, the Tuscarawas County Health Department is working to expand the reach of the ODH tobacco cessation media campaign by promoting the campaign through local media to help reach Tuscarawas County residents.
"Through the Tobacco Use Prevention & Cessation Grant, TCHD is working hard to provide Tuscarawas County residents with information and resources to help connect those in need with free quit support and help them on their quit journey," said Katelyn Gorius, Tobacco Grant coordinator at TCHD. "Whether it is a person's first quit attempt or sixth, the free quit line is available to help."
The 2022 Tuscarawas County Community Health Assessment revealed 16% of Tuscarawas County adults were current smokers. The 2022 CHA also found 9% of Tuscarawas County residents dealt with stress by smoking tobacco products.
The Ohio Cancer Incidence Surveillance System reported in 2021 the top new invasive cancer diagnosis in Tuscarawas County residents was lung and bronchus cancer. The OCISS also identified lung and bronchus cancer as the leading type of cancer death in Tuscarawas County.
The 2022 TCHD Community Survey on Tobacco found 76.7% of Tuscarawas County residents agree or strongly agree that people with mental health and substance-use issues who smoke are less likely to want to quit smoking than people without such issues, making the current ODH media campaign addressing depression and smoking even more compelling.
To help spread the word about the free resources from the Ohio Tobacco Quit Line, share the Tips from a Former Smoker social media posts from ODH's and TCHD's Facebook pages and Twitter accounts.
Visit www.tchdnow.org/tobacco-use-prevention.html.