Challenger League to host state tournament in Dover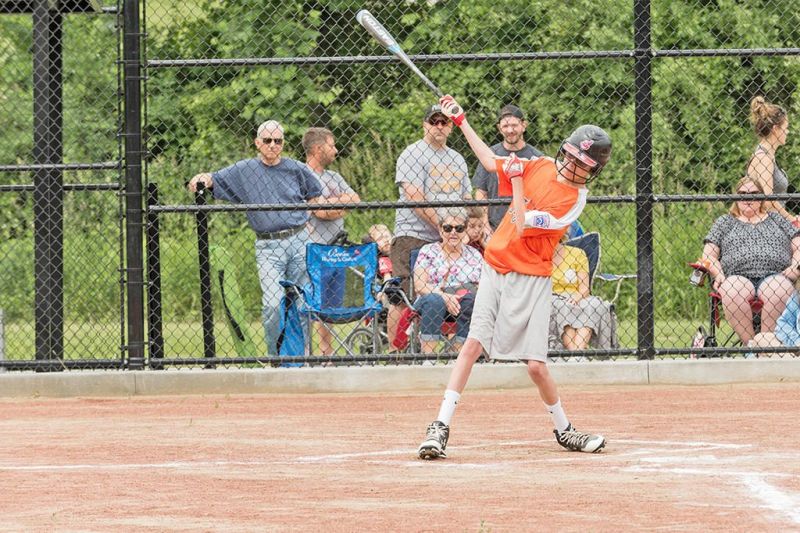 Even Dover City Park, with its acres of baseball fields, will be hard-pressed when Challenger Little League Baseball teams stream into town on July 27 and 28 for state tournament play. Tuscarawas Challenger Baseball will host the state tournaments for the first time this year, which also is the local organization's 10th anniversary.
"We have 39 teams coming in as of this moment," said Jennifer Flaherty, league president. "That makes 418 kids, but we still have another day to go before the registration deadline, so I'm pretty sure there will be more."
That's likely to bring close to 1,600 people into town for the tournaments, and that number will swell to 2,000 when including local players and volunteers, all of whom already are accommodated for the weekend.
"All the blocks of rooms set aside at local hotels are booked," Flaherty said. "One team from Toledo needed so many rooms we had to find spill-over accommodations in Amish Country."
Flaherty has been a part of Tuscarawas County Challenger Little League Baseball for nine years, almost from the beginning of the teams themselves, and has attended eight of the state tournaments around Ohio. She said organizing and preparing to host the 2019 tournaments locally has given her a greater appreciation for all that has to get done behind the scenes to bring it all together successfully.
"It seems like a lot of chaos, deadlines and details, but it's all worth it," she said. "We have a lot of great volunteers and appreciate their help."
The games will occupy eight of the 10 fields at Dover Park with the remaining two available to be pressed into service if needed.
Everything will get started with opening ceremonies on July 27 at 9 a.m. when players and their families hear from Perci Garner, former player for the Cleveland Indians and a Dover native.
"He'll be talking to us about going for your goals and reaching for your dreams," Flaherty said.
Dover Parks and Recreation director Scott Jerles will then throw out the first pitch.
Play will be with relaxed rules. "Everyone gets to bat. Everyone gets to hit. Everyone gets to play," Flaherty said.
The players all take the field in spite of physical challenges, whether those challenges mean difficulty with concentration in school or with limbs, which confines them to playing from the seat of a wheelchair or while standing with the help of braces, canes or crutches. No matter what each of the players must overcome, they all are there to play baseball and have fun.
"We'll play games at 9:30, 11, 1 and 2:30 and can add more if we need to," Flaherty said.
The league has been raising funds to make the weekend as affordable as possible for families to enjoy the time together.
"We will provide lunch for everyone with help from Hog Heaven and others," Flaherty said. "We have a DJ providing music at lunchtime, and we have tabletop games ready to go also."
After lunch it's back to the fields for more baseball.
The whole day will get a celebratory wrap when the players and families meet at NewPointe Church near Dover on state Route 39 for dinner and a dance.
With a good night's sleep, it'll be back to the diamonds on Sunday for more baseball and the anticipated trophy awards for the tournament players in various categories.
The weekend takes a lot of prep work from volunteers. "And we could use more volunteers," Flaherty said. "There will be a volunteers' meeting July 13 at the New Philadelphia VFW Hall at 10 a.m. Anyone who would like to help should attend."
New volunteers will be subject to a background check.
The whole weekend promises to be long remembered by all who attend. "The tournament weekends are amazing," Flaherty said. "I know everyone will have a lot of fun."