Used books sought for annual sale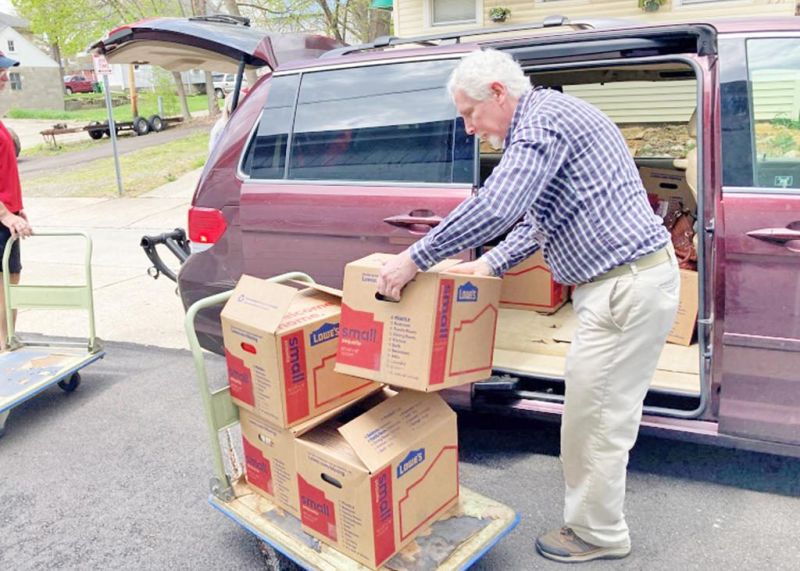 The American Association of University Women chapter and Kiwanis Club in Wooster specialize in taking in used books and converting their value into scholarships, playgrounds and other youth programs.
Last year's book sale raised almost $20,000 to fund programs, and the drop-off facility, located on Thomen Court behind 214 N. Bever St. in Wooster, is looking for donations.
"Our intake of donated books has slowed, probably due to a mix of the holidays, cold weather and various illnesses spreading through the community, so our inventory of books to be processed is extremely low," said Peter Roberts, director of operations at the used book drop-off facility. "We ask donors not to wait until we are closer to the book sale in September.
"We usually have over 45,000 used books at our sale, and processing that number of books in the last few weeks before the event would be impossible, so we ask donors to drop off used books, no matter the quantity, on any Saturday."
Donors can drop materials off on Saturdays from 10 a.m. to noon, and boxes are available for loan at the same time and site. Donors also can arrange for pickup of larger quantities and can call or text 330-439-2093 to make arrangements.
The 2023 AAUW/Kiwanis Used Book Sale will be Sept. 26-30 at the Wayne County Fairgrounds. This year's sale will mark the 66th year of the community event.