Transitional home for recovering women to open this fall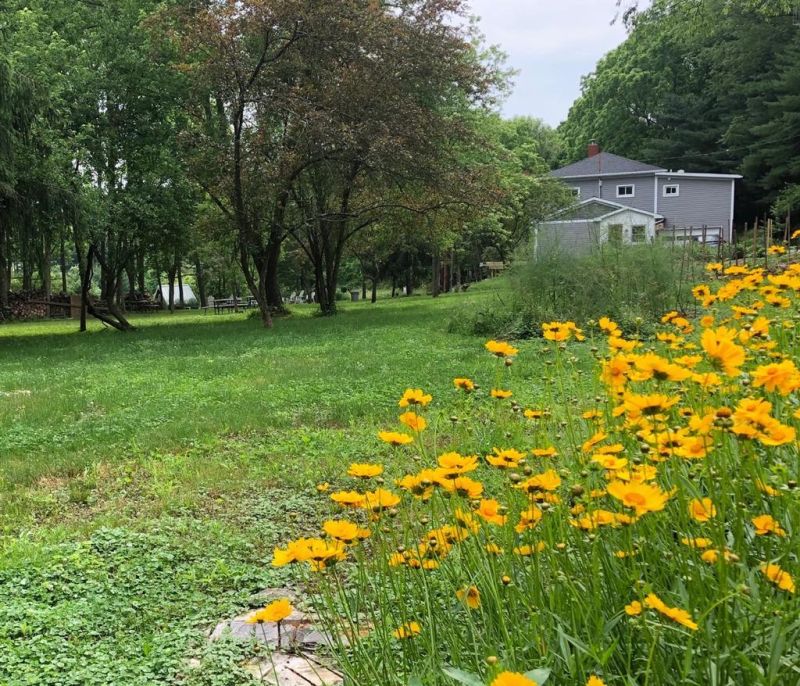 Beneath the Shade, a nonprofit, faith-based transitional living space, will open its doors to women recovering from alcohol and drug addiction on Oct. 15. The home was originally scheduled to open in 2020, but that opening was delayed by the pandemic.
Situated on nearly 15 acres of wooded land on Middle Run Road, the home has room to accommodate up to five women at a time. That seems small, but according to founder Kathy Neal, small equals more personal attention and less stress, both of which are key to a successful recovery.
Neal said the organization has used the delay to fine tune what the program will offer and what it won't. "We are not a detox center," Neal said, "and we are not a court-mandated program. Our assumption is that most of our applicants will come directly from treatment centers, as they will need to have 30 days clean before moving in."
Beneath the Shade is a place for women who need more time after rehab in a semi-structured place before living on their own. Women also need to be willing to complete a 14-month program of recovery.
"We are open to women 18 years and older who choose recovery and want to rebuild their lives," Neal said. "We are on the very structured end of what is offered in transitional living space."
The program of recovery will include intensive 12-step work but also will give women time and space to learn and grow. "We want them to focus on sobriety and have time to slow down, sit, think and breathe," Neal said. "It's easy to keep yourself busy and avoid confronting your addiction and your problems. You confront yourself when you have quiet space."
For this reason women at Beneath the Shade will not be required to hold jobs outside the house for the first three months they are there. After three months they will need to find jobs and contribute rent.
"We weren't going to require any payment at first, but I think it's important to have some skin in the game," Neal said.
In addition to learning how to achieve and maintain sobriety, women will be counseled on life skills such as managing finances.
Safe people, safe places
Because getting sober is difficult, many programs advise addicts to surround themselves with safe people in safe places. "There will be no cell phones allowed at first," Neal said.
This is to help women disconnect from negative influences. A house phone will be available, however, for urgent calls.
Television time will be limited as well. "I like watching movies as much as the next person," Neal said. "But it can be another escape from reality."
While some sober living houses are supervised by a part-time manager, if at all, Neal said the home will be staffed 24/7 to provide a safe and sober environment. Neal said it's also a comfort to many people, especially in early sobriety, to have someone around.
"Women in recovery have told me it's so important to have someone to talk to when they wake up from a nightmare or can't sleep in the middle of the night," Neal said.
Neal said women who come to Beneath the Shade will work on developing a relationship with God. Most 12-step programs present a connection with a higher power as essential in order to achieve and maintain victory over alcohol and drugs.
"We believe a relationship with God is important for all people, and true joy comes from that relationship," she said.
August open house planned
Beneath the Shade has tried twice to hold an open house, only to have plans foiled by COVID. With the pandemic behind for now, an open house will be held Aug. 14 in the home at 5916 Middle Run Road in Dover. Additional details about the event including the time will be announced closer to the date.