Tusc County highlighted in Statehouse display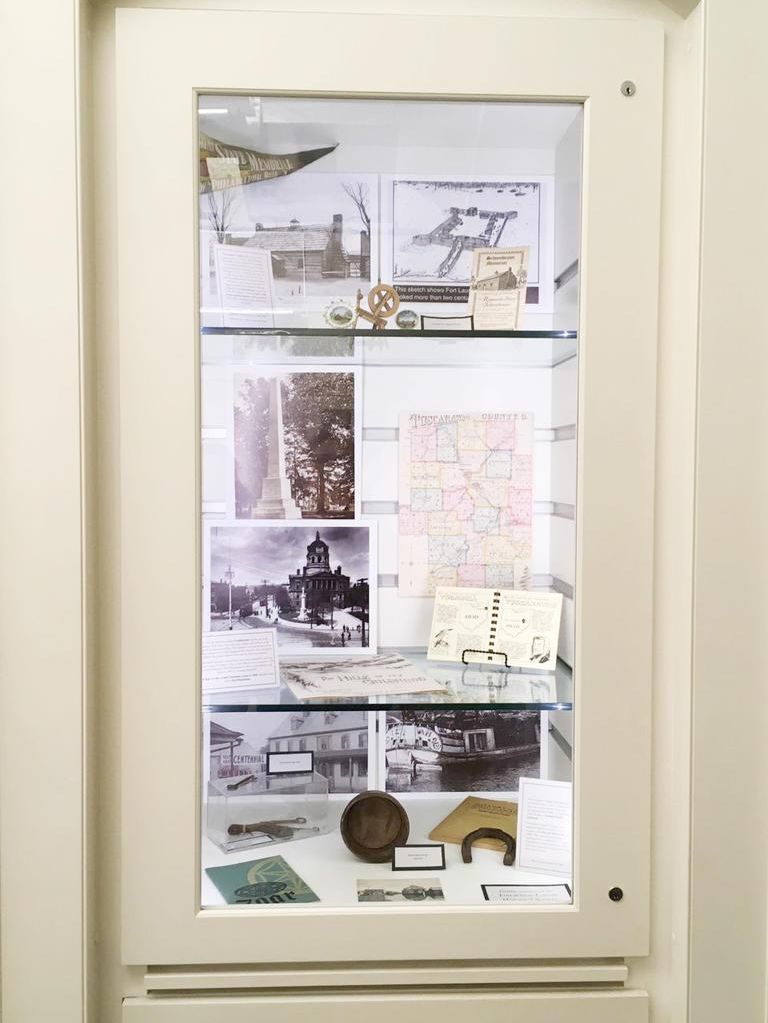 The Tuscarawas County Historical Society has recently installed a display of Tuscarawas County history at the Ohio Statehouse at 1 Capitol Square in Columbus.
The Historical Society was contacted last fall by the historic site manager of the Statehouse with the opportunity. The exhibit is in the Thomas Worthington Education Center on the ground floor of the Statehouse and will be there until the end of June.
The Tuscarawas County Historical Society reached out to other historical organizations in the county in order to create the display.
The Historical Society's collection of photos and documents on local history was used along with artifacts provided by the Dennison Railroad Depot Museum, Famous Endings Museum, the J.E. Reeves Home, Historic Schoenbrunn Village, Trumpet in the Land, the Uhrichsville Museum of Clay Industry and Folk Art, and Historic Zoar Village.
A DVD of local attractions made by the Tuscarawas County Convention and Visitors Bureau will play on a video screen in the display room to provide further information about the heritage of the area.
The display is a way to showcase the county and its rich history in the state capital. The exhibit is on view through the busiest legislative and school tour season and will be seen by thousands of visitors to the Statehouse.
Posts about the exhibit can be seen on Facebook on the Ohio Statehouse page, the Ohio Statehouse Museum Education Center page and the Fan of the Tuscarawas County Historical Society page and by searching #TuscHistory. Visitors to the Statehouse display can share their visit using the hashtag.