Towpath Trail YMCA now open 24/7 for busy adults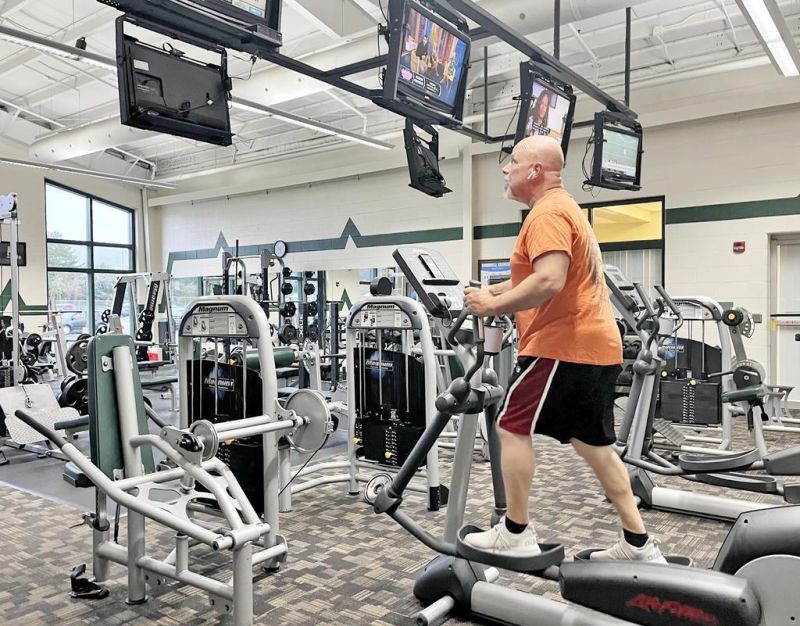 The Towpath Trail YMCA has added extended hours to help working adults squeeze fitness into their busy schedules. Terri Baltzly, membership director, wants people to know the fitness center is available after hours and how they can sign up to have access.
"With our shorter hours on the weekends and on holidays, it could conflict with a lot of working adults' schedules, said Baltzly. "So we are trying to make it easier for them to be able to come and use the facilities. And we are the only Y in Stark County to have 24-hour access."
Baltzly said those who wish to take advantage of after-hours access need to sign up in person at the YMCA during normal hours. "They will get a safety tour and a key fob that allows them to access a door to the left of the main entrance doors that we're using for the 24/7 access," she said.
All members in good standing can participate at no extra cost. Only the fitness center, lobby cardio machines and restrooms are accessible 24/7. Understandably, guests choosing to participate in the program will need to sign a waiver, but Baltzly said they have taken a number of steps to provide a secure environment.
"We have security cameras that are constantly rolling and recording, and we have an emergency phone in the fitness center if someone happens to not have their cell phone with them and needs emergency assistance," she said.
Baltzly said a first aid kit and Automated Electronic Defibrillator are also available. "Members of the Navarre police force all have cards they can use to access the facility, so they can do walkthroughs and be a presence at any time."
Additional services for working adults
The Y also offers a child watch service free to all members for children ages 6 weeks to 10 years. "That way, members can work out, swim, take classes or whatever they want without being concerned about finding a babysitter," said Baltzly. The service is offered during select time frames every day but Sunday.
"We also have a new Workplace Wellness Program in which we have partnered with select area employers to offer their employees a discount off their monthly membership dues and waive their activation fees," said Baltzly. "If anyone is curious if their employer has partnered with us for this discount, they can call or stop in. They might also want to check with their employer to see if this is something they'd be interested in offering their employees."
Baltzly said they've also started holding informational membership meetings at local businesses and taking group exercise classes,such as yoga, to their locations. "Our most recent visit was with the new Tractor Supply Company warehouse that sits behind our Y," said Baltzly. "We are available to do this for any other employer in our area that expresses interest."
Other opportunities Baltzly mentioned that may appeal to busy adults include a Weekly Wakeup class at 6:45 a.m. on Mondays. "It's a low impact, full body strength and toning class that uses light weights and bands or dumbbells, and there is no jumping or running involved."
In addition, Baltzly said there are a number of half-hour classes that seem to be gaining popularity with busy adults.
For more information on 24/7 access, classes and membership, call the Towpath Trail YMCA at 330-879-0800 or visit weststarky.org. You can also follow them on Facebook at Towpath Trail YMCA (YMCA of Western Stark County) for special hours, holidays and other information.
The Towpath Trail YMCA is located just off state Route 21 in Navarre at 1226 Market S. NE.