2009 helped prepare Holmes County for 2020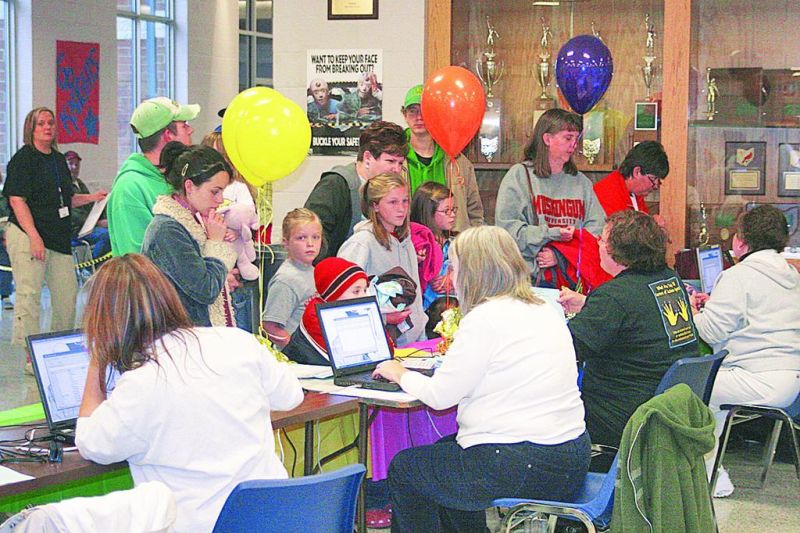 Without question, the year 2020 has been trying for everyone, and in having to deal with county issues, the Holmes County commissioners have had to wade through some difficult decisions while trying to guide the county to find success amidst a pandemic.
Figuring out how to delegate CARES Act funds to organizations throughout the county has been a challenge, and with fears growing that the economy would struggle, they had to be prepared for all possibilities.
However, unlike many areas around the United States, Holmes County did not struggle to keep things afloat and actually saw a rise in sales tax during the year.
While it wasn't ever easy, commissioners Ray Eyler, Rob Ault and Joe Miller agreed the one driving force behind the county's ability to remain in good standing was the amount of teamwork and selflessness of the department leaders and their respective teams that helped Holmes County push past 2020 and into what they hope will be a brighter 2021.
Bed tax for Holmes County was understandably down in 2020 with far fewer people venturing away from home during the pandemic and committing to stay overnight, but day travel continued to be strong and the county thrived.
While 2020 was difficult, all three commissioners said working through the year of the pandemic was like night and day compared to the titanic struggles of 2009 when the economy tanked and the county was forced to make some monumental cuts.
Miller was entrenched as a commissioner that year, and both Eyler and Ault came on board as commissioners that year. Miller said he didn't want to trivialize everything the county faced this year during the pandemic, but he said, "This year was a piece of cake compared to 2009."
The year of 2009 saw the commissioners have to sit down and take a good, hard look at expenditures throughout the county departments. They quickly realized they would have to make some serious departmental cuts, cuts that would mean jobs, services and many other amenities the county enjoyed.
"It was doomsday," Miller said.
The county cut more than $1 million that year, trimming where it could in order to make things work. In addition, the county had no rainy-day fund to work with, making the cuts even deeper.
Miller said it was the county departments and the people who made the chore of cutting costs successful.
"They never made a big deal out of anything because they understood what had to be done," Miller said. "People just cooperated, putting the county first. I remember the sheriff's office saying, 'Give us what you can, and we will make it work.' It was people and departments taking that attitude that made it possible for us to do our job, and it was a very difficult job."
Departments learned to do more with less, and the commissioners noted that when departments didn't use all of their allotted funds, they turned the remainder of the money back in, knowing the commissioners were making a commitment to not use that against them to trim even further.
That strategy and the departments working together and making common-sense decisions has not wavered since that year, and Miller said many of the department heads are still here today, showing stability in the county.
"From that year on, everyone has been really good about what they have asked for in their budgets," Ault said. "That year we sent out a note to the departments asking that they turn unused funds back in. We weren't going to cut their budgets because a lot of places do that with unused funds. They had all worked very hard to do that, and we wanted to reward them for that effort. It has been that way ever since."
Eyler said the decision to go through the county's budget and not just reduce spending but also cut programs that weren't necessary was another key factor to being able to get through 2009.
That same kind of resourcefulness continued to play itself out in 2020 when tightening the county's financial belt was a main topic of discussion once again.
The other blessing for the commissioners and the county has been the rain-day fund, which was almost nonexistent in 2009. Today, as has been the case for the past several years, the county's rain-day fund is at its maximum allowance.
"We had nothing to work with in 2009, but now the reserve fund is maxed out, and we plan to keep it that way," Eyler said.
Unemployment in the county also remained fairly stable in 2020, and business growth and capital investments have put Holmes County in a very good place moving forward into 2021.
Ault said that planning for 2021 is big, but more important is planning for the next five years and the future.
"It's all about trust and working together for what is best for the county," Miller said of the ongoing task of keeping the county successful. "That's how we got through 2009, and that is how we worked through this year."
"We've learned to live within our means," Ault said.
Whether it is in a financial crunch or a national health pandemic, the Holmes County commissioners believe that through commitment, teamwork and dedication to serving what best benefits the citizens, Holmes County can weather the biggest of storms.