MMCC gears up for soup day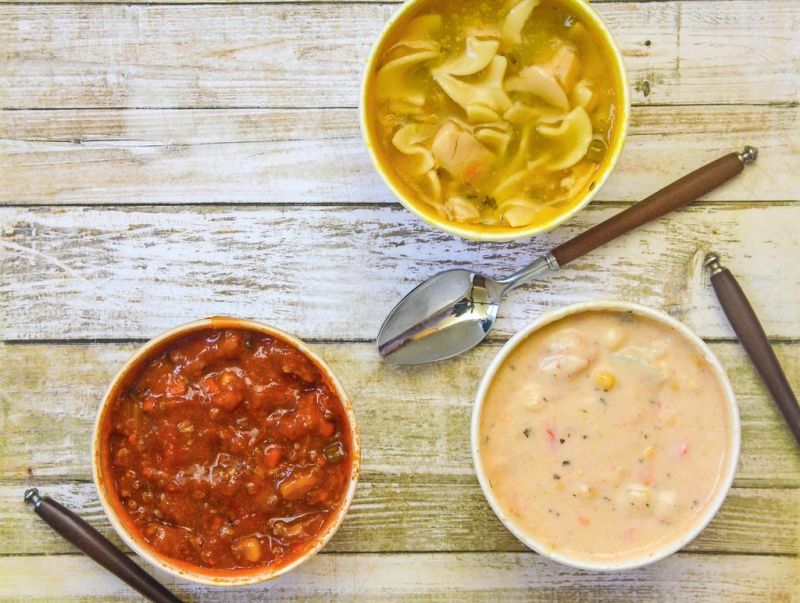 The Millersburg Methodist Community Church will present its annual soup sale and cookie/candy walk on Saturday, Dec. 2, and the public is invited to partake in the event.
As fall gives way to winter and the weather turns colder, diving into a piping hot bowl of soup has become a tradition for many who allow the soup's temperature to warm their body on a cold winter day.
In addition, the approaching Christmas season is the ideal time to invest in the purchase of some holiday cookies or colorful candies, whether it's to satisfy one's own sweet tooth or as a fun gift for family, friends and neighbors.
The sale will take place at Millersburg Methodist Community Church from 10 a.m. to 1 p.m. People can purchase a variety of soups by the quart, with the soup being sold only by carryout.
While purchasing the soup, visitors are welcome to enjoy the cookie and candy walk, picking out their favorites to purchase.
All proceeds will go to benefit Millersburg Methodist Community Church's compassion fund, which reaches out to help others in need.
Millersburg Methodist Community Church is located at 5395 Township Road 336, just off of state Route 39, east of Millersburg.