Dennison High Hall of Fame seeks nominees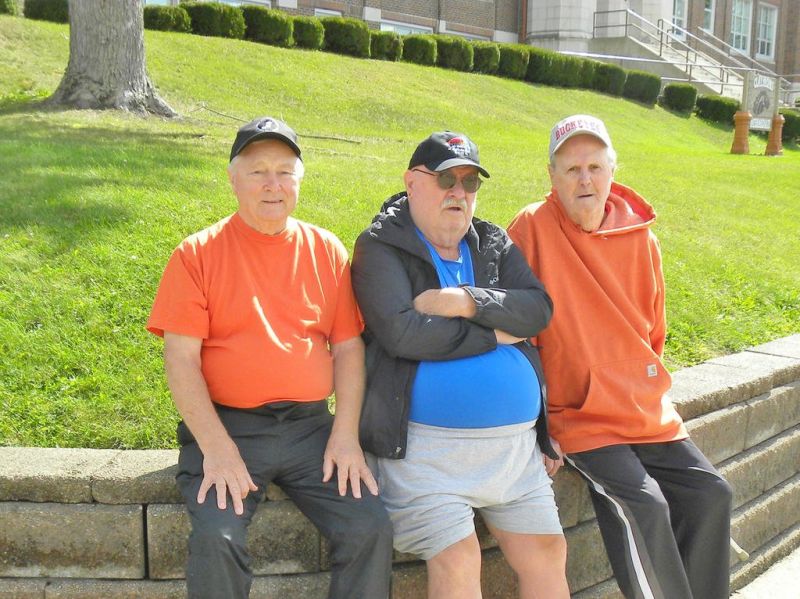 The Dennison High School Alumni Committee is keeping the memory of its long-defunct school alive by honoring outstanding graduates.
The school merged into the newly formed Claymont School District in 1965, ending nearly 80 years of graduating students from its halls and classrooms. The committee is seeking public nominations for consideration as they seek to fill the ranks of the Dennison High School Hall of Fame.
"This is a brand-new thing we're doing," said Dean Kreinbihl, vice president of the alumni committee. "Now that there's a (Tuscarawas) County Hall of Fame, we thought it's a good time to have a list of graduates of the high school who could also be considered for the county honor."
While many such school hall of fame collections are geared toward athletic achievement, the Dennison High School Hall of Fame is made up of people from all walks of life, all careers and endeavors, Kreinbihl said.
"They just need to have distinguished themselves in some way. They must be a graduate of the old Dennison High School prior to 1965, stretching back to the beginning of the school in the 1880s. They may be alive or deceased. We are looking for people who have any sort of accomplishment," Kreinbihl said.
Automatic honorees are those who lost their lives in the service of the United States, Kreinbihl explained, citing the example of DHS graduate James B. Alexander, who served at the end of World War II, again in Korea and was killed while serving in Vietnam.
"Any graduate who lost their life serving our country is an automatic addition to the hall of fame," he said. "We need help in identifying those people and ask that the public contact us with nominees from their family. We don't want to omit any veterans."
So far the committee has singled out 30 people for hall of fame inclusion, even as they continue to seek nominees for its first class of inductees, who will be announced July 29, 2023.
The committee, working within a small budget, hopes to find a permanent location for the hall of fame in the future. "We don't seek monetary donations, but of course we would welcome any help people would like to offer," Kreinbihl said.
The committee meets again in October and November before wrapping up the first year of chosen inductees.
Nominees already in place include the 1963 DHS football team, who ended up finishing at number one for that year. Similarly, the 1939 basketball and 1940 football teams are included, both finishing with outstanding records for the year.
In the process of searching for outstanding Dennison High School graduates before 1965, the committee turned up some surprises.
"We were unaware that one of our graduates went on to win a Pulitzer Prize," Kreinbihl said. "Harry Doyle Liggett was a Dennison graduate who went to Ohio State University before becoming editor of the Evening Chronicle, then went on to the Akron Beacon Journal. He was assigned to cover Kent State University and was there at the time of the shootings in 1970. His coverage won Pulitzers for the paper and for himself."
To submit a nomination, call or email any of the three alumni committee members: Dean Kreinbihl at dkreinbihl@yahoo.com or 330-308-9695, James Povick at jamespovick@att.net or 740-922-2955, or Pete Kuecher at 330-340-7167. Other committee members include Carol Hutson, Cynthia McKnight, Karen Milburn, Sue Reinker and Mike Trimmer.
"It's really all over the board as far as what you might nominate someone for," Kreinbihl said. "They might have made one big accomplishment or perhaps they've made several small contributions to the community. You can nominate one person or several. The big thing is not missing anyone deserving."