Dover passed amended resolution of support for WDNP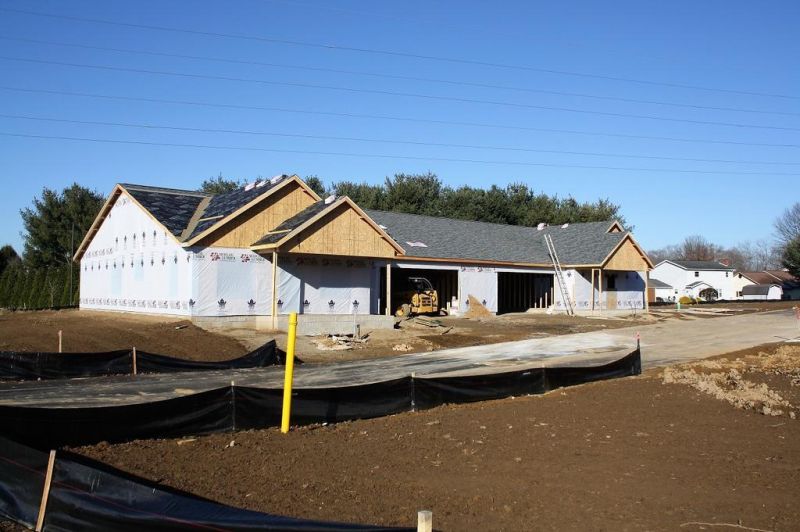 Dover Council passed an amended resolution of support for WDNP after hearing comments from Dover resident Howard Dugger, a representative from WBTC who spoke in favor of WBTC securing the 102.3 frequency.
"WBTC does have a low-frequency station. This is a simple business opportunity for us to acquire a 6,000-watt station," Dugger said. "Unfortunately, we require that 102.3 would be that particular frequency. It's the only frequency available that does not bump up into other frequencies in the region."
If WBTC would acquire the frequency, they have plans to start a new station, but there is no guarantee they would win the bid if the frequency is put up for auction. Dugger said investors would have liked to purchase the WNPQ frequency, but it was sold before they knew about it, and they did not have an opportunity to bid on it.
Dugger believes it would be a simple procedure for WDNP to move to one of two other available low-power frequencies in the area. These are frequencies Dugger believes could never be developed into full-power stations, so WDNP would not be faced with having to move to another frequency again.
Council member Joe Sciarretti said he was in favor of not impeding an area business.
Councilman Bob Mueller was not impressed with the process.
"That doesn't seem fair. I'm sorry," Mueller said. He was the lone "no" vote on the amended resolution, although a few other council members voted "yes" without much enthusiasm.
The approved resolution, in part, reads, "An amended emergency resolution expressing the City of Dover's support for a FCC license for the FM frequency for WDNP at 119 W. Third St., Dover, Ohio. The council and administration of the City of Dover request and encourage the FCC to support a FM frequency currently for WDNP as it enhances the welfare of the citizens of Dover."
The entire resolution can be found at www.doverohio.com. The original resolution indicated their support of a continuance at the FM frequency of 102.3.
On its third reading, Dover Council passed Emergency Ordinance 59-22 to accept the recommendation from the Dover Planning Commission to approve the final plan for phase two of a community-development project consisting of approximately 15 duplexes and triplexes on vacant land off Dublin Drive.
Dover Land Development Corporation is already working on phase one, which consists of seven housing units. The units are for residents age 55 and over. There has been strong demand for the initial phase.
The units are situated close to safety and medical services, restaurants, and a grocery store. The phase-two project is expected to begin construction in 2023.
In the mayor's report, Shane Gunnoe reminded residents the city is still picking up leaves. Residents should watch the city website and Facebook page for updates on the zones being collected.
Santa will be in the Santa house on the square starting this week. He will be available Wednesdays from 6-8 p.m. and Saturdays and Sundays from 1-3 p.m. Children also may leave a letter for Santa anytime in the mailbox outside of Santa's house.
Gunnoe passed along a report he received from Marilyn Grafe of the Tusc. TNR project.
"Since the TNR program was authorized in 2019 by Council Ordinance 40-19, the group has trapped, neutered and released 578 cats and adopted out 178 kittens. This project has required no funding from Dover taxpayers," Gunnoe said. "The neighborhoods in which the group has worked have seen an approximate reduction of 50% in the number of feral cats, and legislation has served as a model also adopted by New Philadelphia, Dennison, Uhrichsville, Strasburg, and communities in Warren and Muskingum counties."
Gunnoe gave an update on potential funding for several upcoming projects he hopes to hear back on in January 2023.
"OMEGA will be filing our request for funding for the planning and preliminary engineering of completion of the towpath trail this week as part of a larger county-wide funding request," Gunnoe said. "In addition to our project, there are also funding requests in Tuscarawas County for downtown redevelopment, workforce-development projects, expansion of access to healthcare and a rail tourism project in the southern part of the county."
Legislation passed included the reconsideration and passage of 65-22, which authorizes the retention of K.E. McCartney and Associates of Mansfield to provide construction engineering services for the 20th Street bridge project not to exceed $83,758. There was an error in the line item on the ordinance that was initially passed at the last meeting.
Emergency Ordinance 66-22 was passed to authorize the director of public service of the City of Dover to advertise for bids and enter into contracts for the purchase of labor, materials, supplies and equipment for the general services and electric field departments for calendar year 2023.
Emergency Ordinance 67-22 was passed to authorize the service director to enter into a contract for control and technical services and support for the power plant for 2023 by sole source designation under ORC 735.051 for the shutdown and remainder of the year at the Dover light plant in an amount not to exceed $49,000. Council authorized the contract to be awarded to Automation Services & Controls, which is a division of Hannon Electric & Charles Rewinding.
Prior to the regular council meeting at a Committee of the Whole, Rico Pietro with CRESCO Real Estate of Cleveland met remotely with council to discuss the planned North End Development. Pietro updated council on marketing efforts and what the project could mean to the city of Dover financially and in job creation.
Studies were done to get a general idea of the cost to build each building planned for the property. A larger building would probably come in at $10 million while some of the smaller buildings would cost $2 million.
"If we took a conservative number, only filling three quarters of the available land, we came up to a total project investment cost, conservatively, of about $41 million," Pietro said.
Other numbers conservatively put projected tax revenue of $175,000 per year for the City of Dover, $450,000-$500,000 a year for the school and $200,000 for the county. The development is projected to add 250 permanent jobs and has 260 temporary jobs to construct the buildings.
Pietro is working to get quality tenants for the development and has already had interest.
"This is a pretty special project for me," Pietro said. "You're going to get my best effort to bring something special to the city of Dover."
Council asked several questions including one by council member Gina Space, who wanted to ensure the residents of Parral are considered.
The next meeting is scheduled for Dec. 19 with various committee meetings starting at 6:30 p.m.